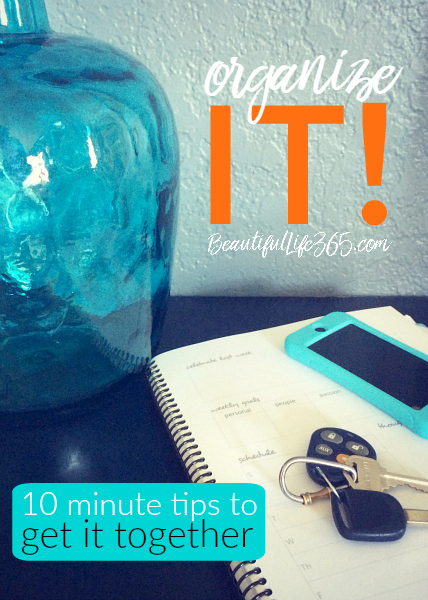 Hi Friend!
Believe it or not, organizing does not come easy for me. I have to work hard at it because I'm creative, messy and forgetful. If the analytical, logical side of my brain were an actual muscle it would not be able to pick up an empty laundry basket, much less a full one.
So I have had to figure out strategies and systems that externally support me in staying organized, and those are the secrets I'm sharing with you.
If you've been hanging out with me for a while then you know that I love focusing on tiny improvements because making small steps is key to making changes in your life that actually stick.
Today I want to talk about another key to becoming organized and that is creating a vision. [See your weekly 10 Minute Task below!]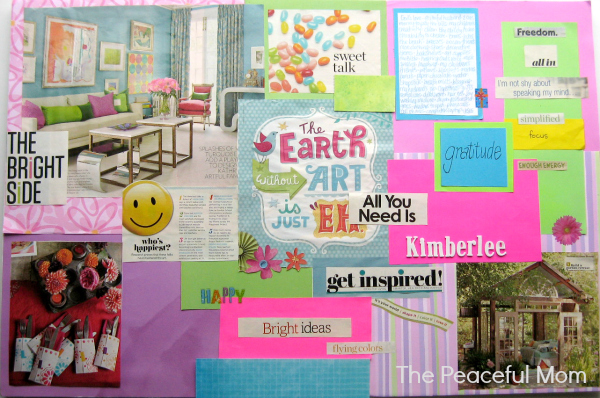 You might think I'm crazy, but the truth is that without a vision for what you want in your life, you will probably never be truly organized. You might have labeled containers in your pantry or a pretty planner full of stickers, but if you're not living the life you want to live, your organization isn't worth much.
Your vision for what your life can be is your reason for continuing the process of organizing and simplifying — and it's essential to keep it in mind if you want to stay motivated.
I know that in my own life I can very easily become overwhelmed by trying to do everything that I'm "supposed" to do. To actually start organizing myself I had to decide what was truly most important to ME. My vision includes:
maintaining a consistent spiritual connection with God
spending less time on stuff and more time with people
creating a calm, peaceful, welcoming space for my family and friends
expressing myself creatively
encouraging and equipping others to be who they were created to be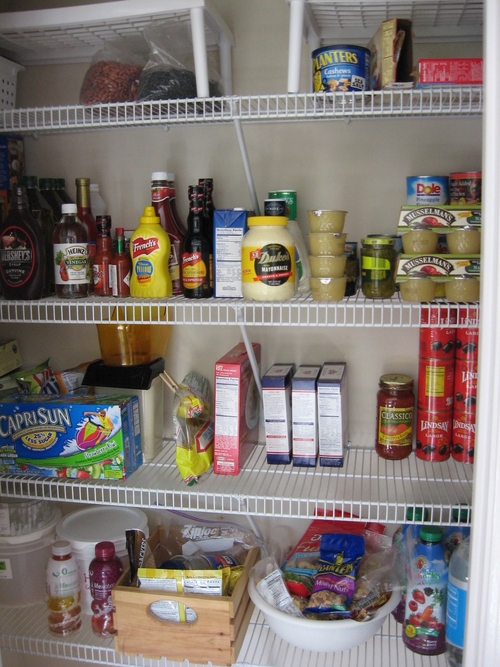 Once I know where I want to head, I can adjust the way I spend my time every day to help me accomplish that vision. So for example, I haven't wasted time buying pretty coordinating bins and creating fancy labels for my pantry because it's perfectly functional the way it is.
I also try to automate essential tasks like cleaning and cooking so I have more time to spend with my family. If my goal is to have a spotless, "perfect" house, my cleaning routine is going to look very different than if my main goal is to spend as little time as possible on cleaning so I can have more time for fun with my kids and husband.
Having a vision of how I want my life to look gives me the energy I need to do the work of organizing. And doing the work of organizing enables me to live the life I want to live.
As Leo Babauta says:
"Simplicity boils down to two steps: Identifying the essential and eliminating everything else."
So today I encourage you to remind yourself what is truly most important in YOUR life. Make a short list of what's essential and focus on those areas.
You'll be happier and more organized before you know it!
We can do this!

This week's 10 Minute Task: Choose your TOP 5 priorities and list them on a sticky note. Place the note in your planner, on your fridge or on your bathroom mirror so you see them every day and remind yourself what is most important to you.
You May Also Enjoy:
5 Steps to Simplify Your Life Now