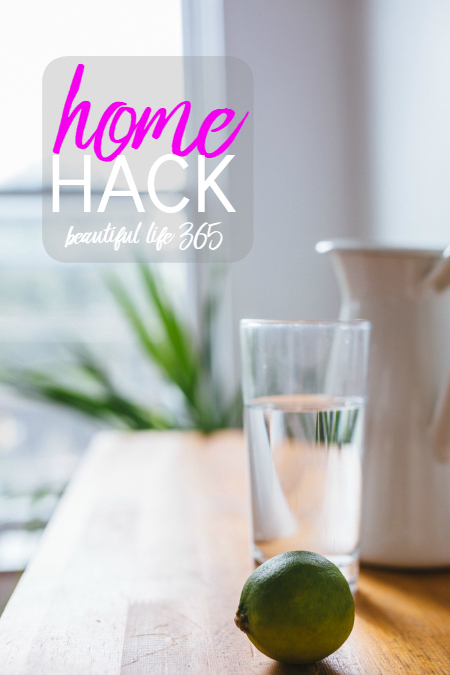 We've all done it.
We've all waited to do something we know we need to do. We've left dishes in the sink overnight. We've put a piece of mail on the counter instead of placing it in our inbox to prevent paper clutter. We've avoided cleaning the fridge until it becomes a major job.
But all those unfinished projects weigh on us emotionally and mentally, so this week we're going to do something about it. We're going to implement The Procrastination Buster.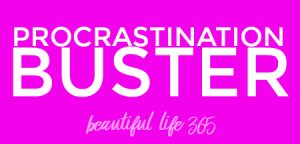 What is The Procrastination Buster?
There are a multitude of reasons we wait to finish projects, whether they are big or small. The Procrastination Buster is a quick method to break though our emotional and mental walls/hindrances and get going. Studies have shown that once we start a project we've been putting off, we are much less likely to continue procrastinating.
All we need is a tiny bit of momentum, so this week we're going to choose a project and just do the next tiny step to move it forward.
Procrastination Buster Step-by-Step
There are a few simple steps we're going to take:
Make a list of unfinished projects. List all those undone, nagging tasks on your to-do list.
Choose the one that is bugging you the most. Or you can choose the project that can be completed most easily.
Commit to working on it just 10 minutes a day. Yep, that's it. Just do the next tiny step to move that project toward completion.
So let's say you have needed to deal with a stack of paperwork. Your first step could be to do a Quick Sort as described in the 10 Minute Paper Pile Fix. If your project is to repair a tear in a pair of pants, begin by taking out your sewing basket, choosing the correct color thread then pinning the tear so you're ready to sew. During your next 10 minute session you can actually sew the rip together and before you know it, you're done.
And if you finish your first project before the end of the week, start on a new one.
If you'll be joining us for this "Procrastination Buster" Challenge, leave a comment below.  
We can do this!