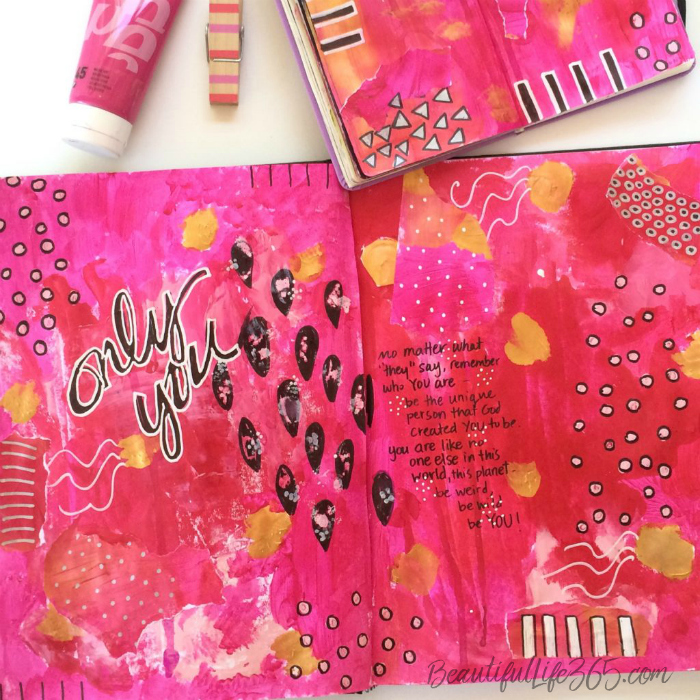 Hey [MM_Member_Data name='firstName']!
Did you know that you are completely and crazily unique?
Not only do you have fingerprints that are completely unique to you, the irises of your eyes are absolutely individual to you as well.
Think about that for a minute. Out of billions of people on this planet, NO ONE is physically like you, or has your exact personality.
Stunning!
If the God of the universe went to so much trouble to create you completely different from everyone else, don't you think He loves your uniqueness and wants to celebrate it?
His relationship with you is like no other. He wants to relate to you in ways that others won't understand, but which make your heart and spirit absolutely sing, because He loves you in the way He made you.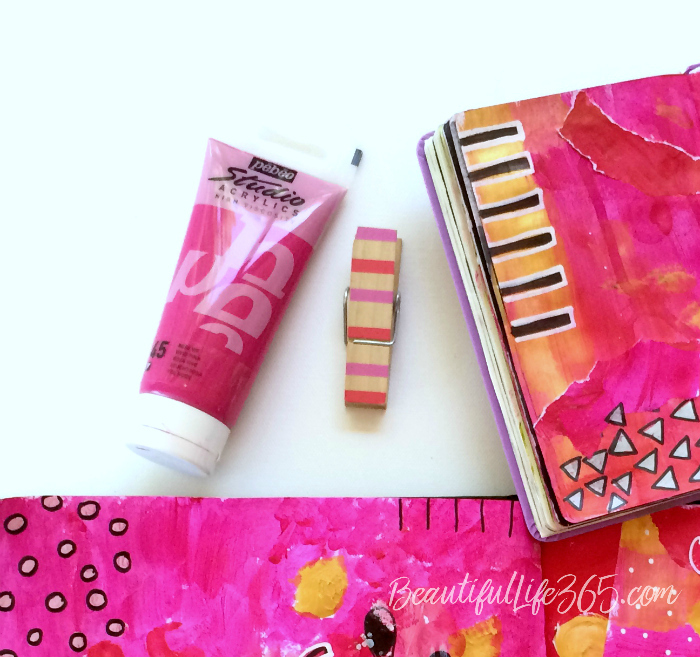 I had a recent experience that reminded me of my own uniqueness.
You may have already guessed that one of my signature colors is hot pink. I found an acrylic paint that is my absolute favorite color in the entire universe — a transparent glowing vivid pink (Studio Acrylics Number 45), and I kept using it over and over again in my journaling and artwork.
A few weeks ago I went to the art store to buy more of this paint color, but when I tried it out at home it was the wrong color. I returned it thinking I had made some kind of mistake, but it turns out that the company will no longer be making this color. They changed the number 45 paint color!
And to make things worse, no other companies make the same color.
It was a sad, sad day, but I immediately realized the symbolism. "My" color is unique and isn't made by any other company, just like I am completely and absolutely unique.
For this month's Spirit Connect activity, let's make a journal page all about our unique qualities — how God has made us different from everyone else. When you're done, spend some time hanging out with Daddy God, thanking Him for the way He created you.
If you're a hot pink lover like I am, you can use the printable collage sheets HERE. (And if you're not into artsy stuff, make a list.)
Loving Your Individuality,