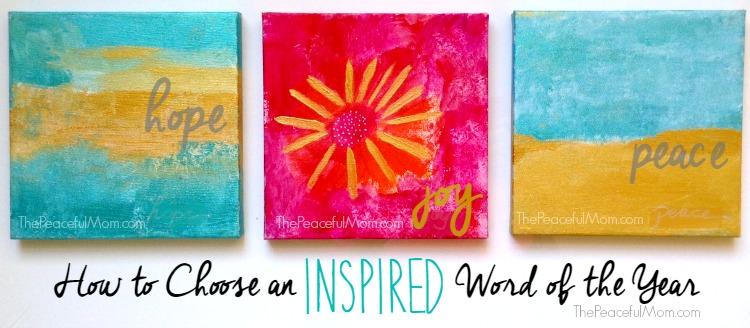 Hi [MM_Member_Data name='firstName']!
I don't know about you, but I am naturally drawn to reflecting on my life this time of year, so each December I enter "evaluate and plan" mode. 
I review my values and goals, then evaluate the previous eleven months to see what I've accomplished, how my life is lining up with my values and goals, and how God has moved in my life. I look for areas that need improvement and begin to create a vision for the upcoming year.
During this process I take time to pray about an Inspired Word of the Year, a kind of theme word to help me set my goals and intentions for the upcoming twelve months.
You have probably heard of the idea of selecting a word of the year because it's become popular over the last couple of years. I add a twist to the idea by praying about what my word should be because I have found that when I invite God into the process. amazing things happen.
Today I'll share how choosing a word of the year has impacted me over the past four years and I'll share how you can choose a word for your own life in 2017.
Members can download the Inspired Word of the Year Printables HERE.
HOW INSPIRED WORDS WORK FOR ME
It turns out that my Inspired Word of the Year is usually a kind of self-fulfilling prophecy because it gives me a positive focus as well as a framework to guide me in my decision making.
In 2013 my word was "more" and it was definitely a year of more in almost every area of my life. I developed deeper relationships with my family and friends, expanded my business and we even increased our income.
In 2014 my word was "align" which means to "line up" or "put in order". Focusing on this word resulted in a year of re-aligning our family's actions with our true values. We eliminated many of our activities and simplified many aspects of our life.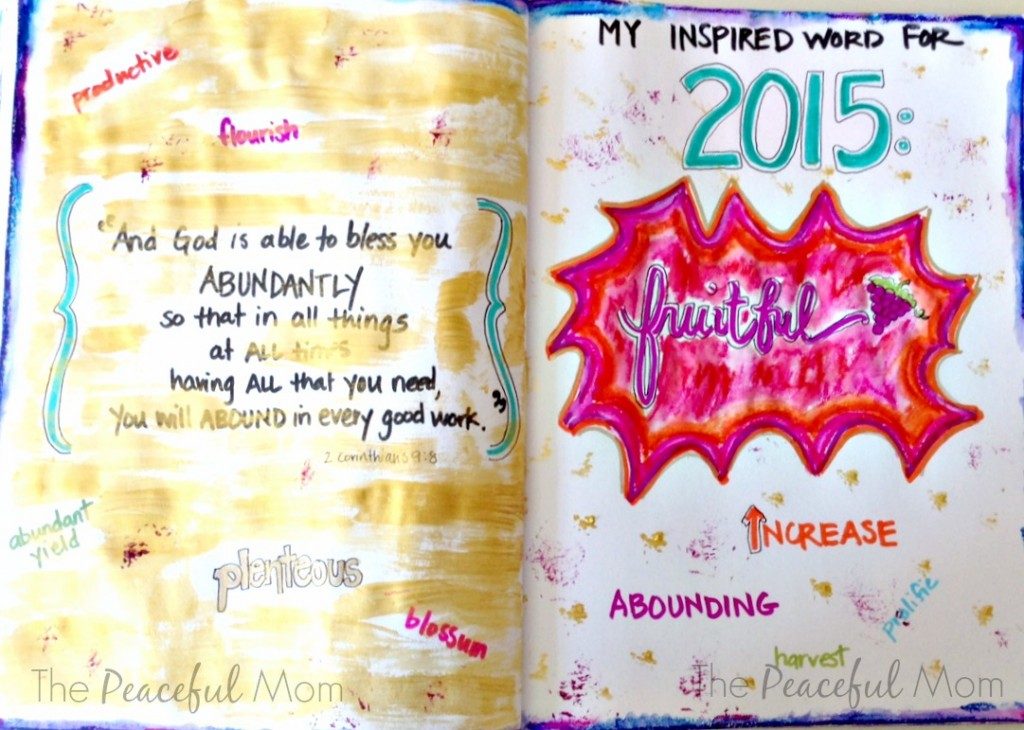 My Word of the Year for 2015 was "fruitful" and 2015 was one of our most fruitful years ever. We enjoyed more unity, fun and connection in our marriage and family than ever before, and after ten years of renting following a foreclosure and bankruptcy, we were able to purchase a new-to-us home with more space, a better location, a much lower monthly payment and no down payment.
We were also given a new-to-us vehicle, and after that car was totaled by a hit-and-run driver, we were able to purchase a second used vehicle. My three teens who were working all received raises and bonuses, and two of them were able to purchase reliable cars for cash. Personally I created nine new products for my business which brought increased income to our family, and I met all but one of the goals that I set for 2015.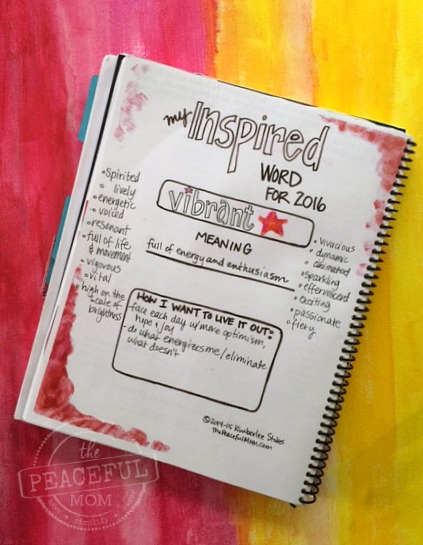 My word for 2016 was "vibrant" which means "full of energy and enthusiasm".
God has used many events and circumstances this year to reveal how spiritually and emotionally numb I was, including a road trip with my 18 year old daughter  and a family crisis which revealed areas of our family relationships that needed to be healed. As the weeks have passed, I have moved much closer to a life that energizes me and fills me with enthusiasm.
One of the best blessings of 2016 was a surprise…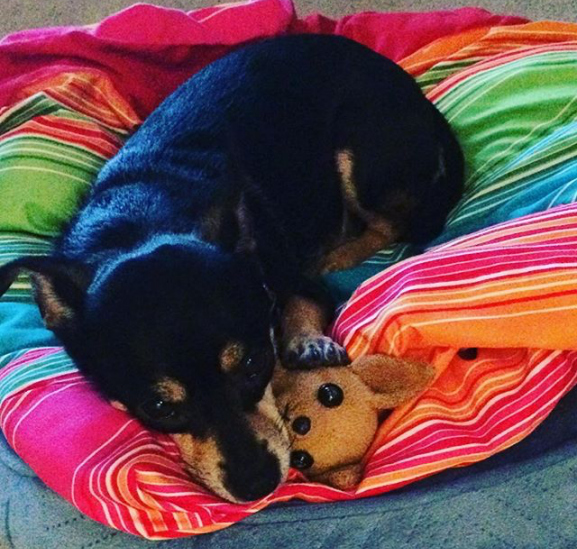 when my son gave us this sweet little fella.
We haven't had a pet since 1999 when we took in a rescued dog who started attacking our children. I said that I never wanted to own a pet again, but God had other plans. Benji has brought so much joy and life to us this year, and I can't imagine life without him now. (You can follow along with Benji's adventures by following the hashtag #BenjiBooPup on Instagram.
So enough about me. Let's talk about how YOU can choose a word of the year.
HOW TO CHOOSE AN INSPIRED WORD OF THE YEAR
If you would like to choose an inspired word of the year you can follow a few simple steps:
Evaluate
Think about where you are now and where you would like to be at the end of 2017. Consider all aspects of your life including your spiritual life, your health, your marriage, your relationships with your children and friends, your home, your business and your finances.
Pray
Invite God into the process by praying about the New Year. God wants you to live a joyful and purposeful life, and He has even better ideas than you can imagine.
Search
Next, think about a word that would sum up your hopes and dreams for the upcoming year. (Members can grab a brainstorming list in the Inspired Word of the Year printables HERE.) You can also search online to read about words that others have chosen.
Record
Write your word on a piece of paper and display it where you will see it daily. (Members can grab the Inspired Word printable pictured above HERE.)
You can create an art journal page or simply write your word on a sticky note and post it on your bathroom mirror. Seeing your word regularly will remind you of your focus for the year.
Implement
As we move through the upcoming year and you plan your days and weeks, take time to think and pray about how you can implement your word into your life. What decisions can you make that will bring about what you want to see in 2017?
If you decide to choose an Inspired Word of the Year, I would love to hear what your word is and why you chose it. Leave a comment or click HERE to email me.
Here's to a BEAUTIFUL 2017!