Hi [MM_Member_Data name='firstName']!
After writing about finding your love language and asking God to love you in your love language, I had an interesting experience last week that I want to share with you.
I woke up last Tuesday morning (which happened to be Valentine's Day, but I didn't realize it at first) feeling a little sad because our next door neighbor had just died, so I asked God to show me His love in a special way that day.
I decided to go for a walk in my favorite park because it always makes me feel close to God. When I finished walking around the lake in the park, I noticed a Little Free Library where you can leave and borrow books.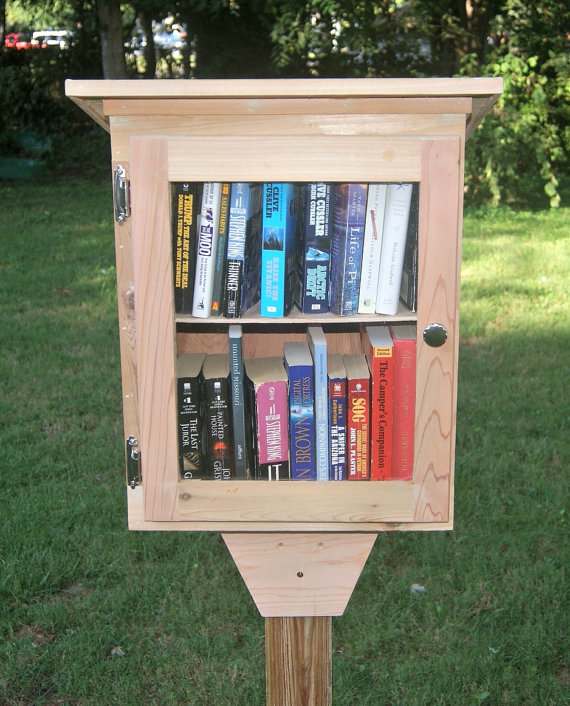 I opened the little glass door and saw a book that I had read to the children when they were younger — "The Story About Ping". I have such fond memories of reading aloud to my kids when they were younger and this particular book being there felt like a gift right from Him.
I sat down in a chair to read for a minute when something caught the corner of my eye. I looked over and there, lying on the ground, was a Valentine balloon on a stick that said "I love you."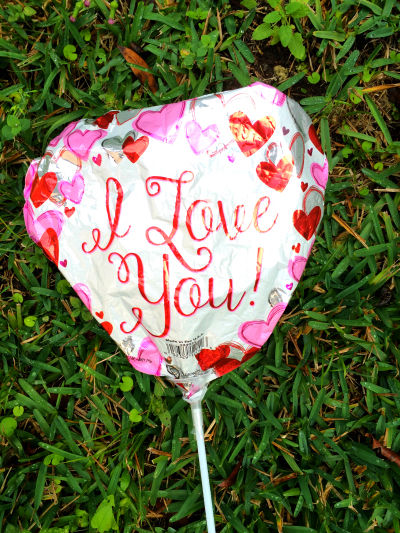 Are you kidding me?
That's pretty much like when people jokingly ask for a billboard when they want an answer from God. I mean seriously– I asked Him to show me His love and there's this "random" balloon on the ground near the chair where I sat down that says,"I love you"?!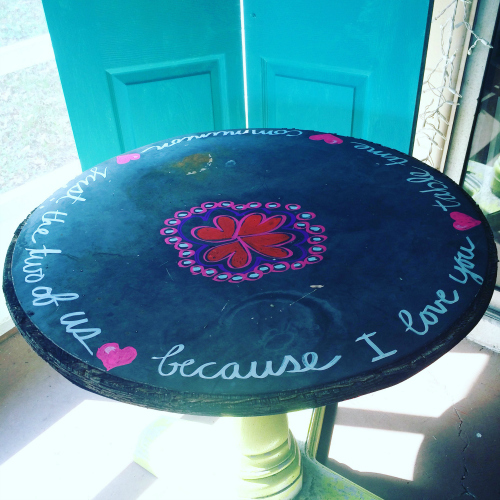 I went home feeling so much like God really sees and hears me.
Then when I arrived home He reminded about this table that I picked up off the street a few days ago. I realized that it's basically a table for two, and I felt that God wanted me to write these love words He was saying to me right on the table top to remind me that He loves me intimately. 
He has set a table for us and He's just sitting there waiting — singing the song "Just The Two Of Us".
Now THAT'S a Valentine!
Hugs,