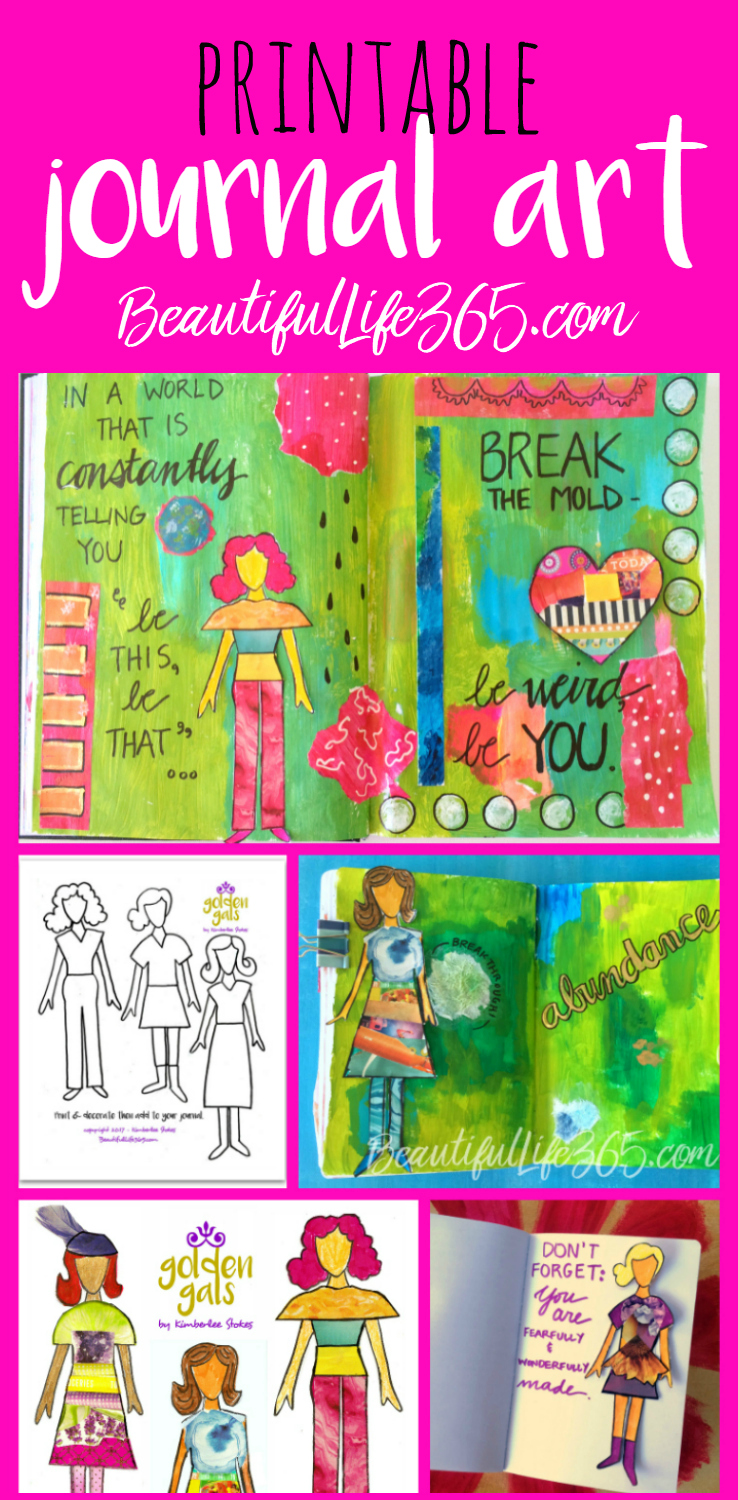 Printable Journal Art for Your Journal or Planner (Paper Dolls 2.0)
When I was a child I absolutely loved playing with paper dolls, and I guess I still do.
I recently watched a video from Little Raven Ink in which she created "scrap monsters" decorated with the "scraps" of her journaling materials like strips of washi tape and bits of scrapbook paper –and I was inspired to create my own version of her idea: Golden Gals.

Golden Gals are quirky and fun with unique details and imperfections to represent the individuality in each of us. I decorated them using scraps of paper cut from magazines, strips of washi tape and small pieces of scrapbook paper, so each girl is completely unique. I used golden skin tones to remind us that we are far more precious than gold and we glow with the light that God has placed inside each of us.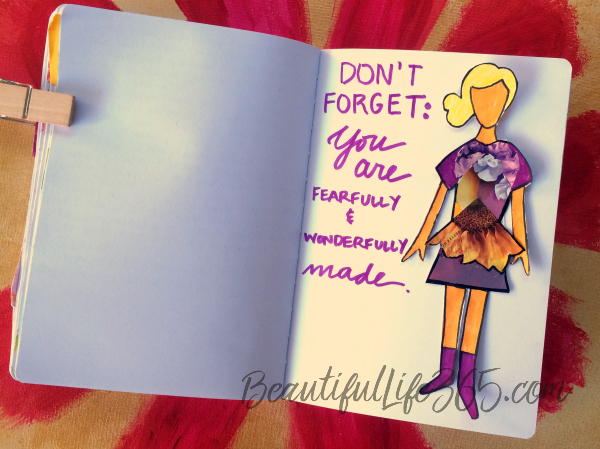 I used one of my Golden Gals in my bullet journal to remind me that I am fearfully and wonderfully made.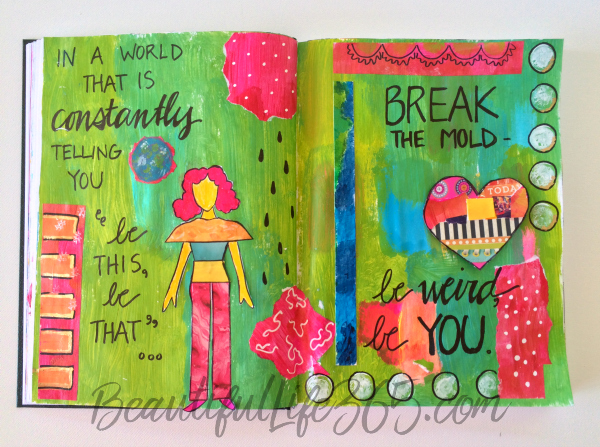 And this Raspberry Joy Gal makes an appearance in my big art journal in this piece that reminds me to be weirdly myself — a theme I can't get away from.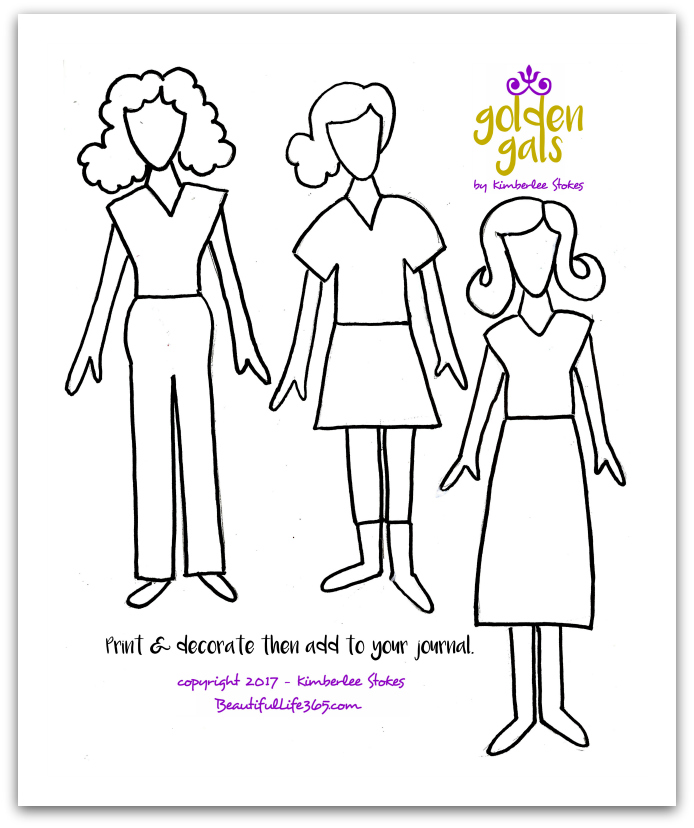 I've got a free printable pattern for you so you can play with paper dolls and create your own Golden Gals.
Click HERE for the FREE Golden Gals Black & White Printable.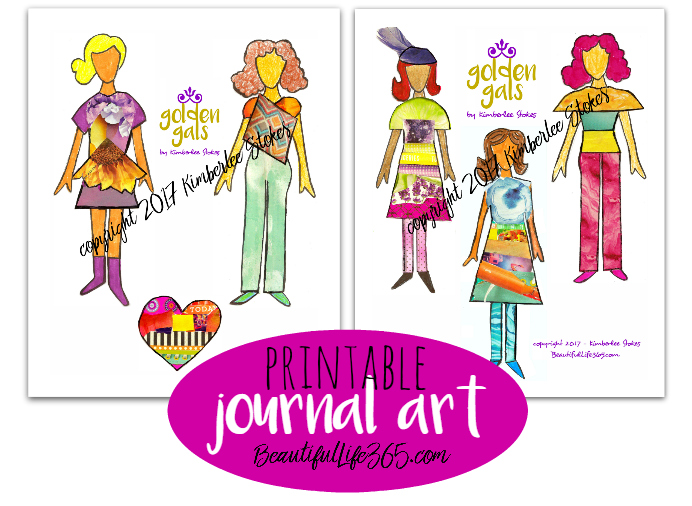 You can also purchase the Golden Gals as I created them.
Click HERE to message me for the full color Golden Gals printable ($5).
I hope you have as much fun with these girls as I did. I would love to see how you use your Golden Gals so leave a link to a blog or social media post, or post on Instagram using #beautifullifejournal and tagging @kimberleestokes.
Journal On!