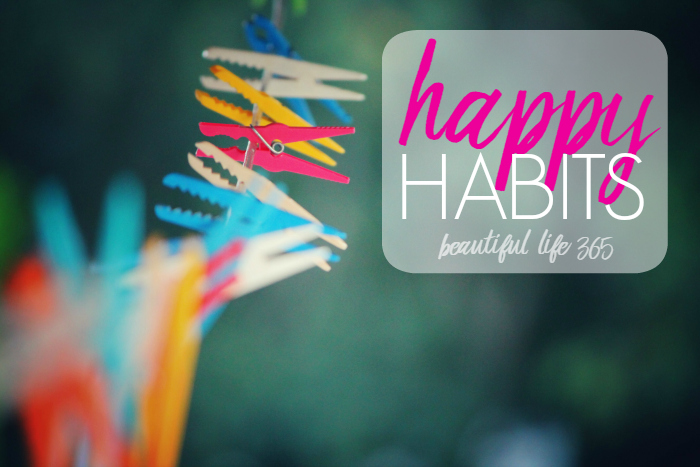 Happy Habits
Adding One Helpful Bit At A Time
Hey [MM_Member_Data name='firstName']!
We're on this journey to live a beautiful life together, so each month you and I will work on developing one Happy Habit to make our lives happier, healthier and more beautiful.
This month we'll be focusing on creating and following a calming bedtime routine.
Why do I need a bedtime routine?
A bedtime routine is essential to help you:
calm your mind to prepare you for sleep;
condition your body and mind to go to sleep through repeating a regular pattern;
sleep better because your body is relaxed.
Sure you can just "fall asleep", but most of us can't manage that without lying awake for a bit. A bedtime routine can help to eliminate the lying awake in bed problem.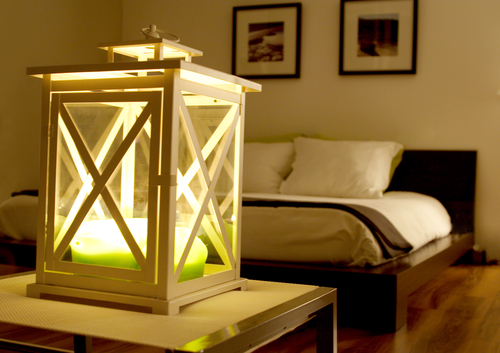 How long should my routine be?
You can decide how long your routine should be based on the amount of time it takes you to unwind from the day. If you had a very busy or stressful day, it may take longer.
At a minimum you should turn off all screens at least one hour before bed, so that's the perfect time to start your routine. (I know, it's challenging.)
What should I include in my bedtime routine?
You may need to experiment with choosing which activities work for you, but here is a list to get you started:
Switch off electronic devices
I mentioned above that all devices (including the t.v.) should be turned of at least one hour before bed. This is because the light emanating from your devices is sending a signal to your brain that it's daytime, and therefore time to be awake.
In addition, checking email or social media just before bed stimulates your brain to think about or worry about all the issues you just read about.
Better to leave those tasks for the next day during the midmorning.
Do relaxation or breathing exercises.
Deep breathing and other relaxation techniques will help to prepare your body and mind for sleep. Begin by inhaling deeply through your nose with your mouth closed. Then exhale slowly through your mouth while counting down from 5 to 1 in your mind. Repeat twice.
Notice how your muscles feel more relaxed as you do this exercise.
There are many, many other techniques ti try which you can find by doing an online search.
Read.
When is the last time you read a real, physical book?
Let me encourage you to start keeping a book on your bedside table and reading a chapter just before falling asleep. You will be amazed at how relaxing it is.
If you prefer, you can read in another room for a while just before bed, maybe with a relaxing drink like chamomile tea, then go to bed once you feel sleepy.
Listen to music.
Another great way to relax is by listening to calming music.  You can create a bedtime playlist or listen to a radio station that plays classical or ambient music.
Check out this list of the best music to sleep to.
List your top tasks for the next day.
I take my Bullet Journal into my room at night and write my top 3 tasks for the next day, and usually a few things I'm grateful for. Sometimes I journal a little bit as well.
In addition, I keep a notepad in my nightstand drawer where I can write things I need to remember, ideas or dreams.
Pray.
Bedtime is a fantastic time to pray, and praying can help you to relieve stress as well as providing a spiritual connection. Keep a prayer list or notebook by your bed and spend a few minutes praying through it each night.
Bring your temperature down.
Did you know that the optimal bedroom temperature for sleeping is between 65 and 72 degrees Fahrenheit (18.3 and 22.2 degrees Celsius)?
Setting your thermostat lower just before bed can help your body to cool down, which signals your brain that it's time for sleep. During the summer months you can also use a fan and take a short cool shower just before bed.
One important point to take away is that it usually takes between 20 and 30 minutes to fall asleep. If you're lying in bed longer than that, get up while keeping the lights low and repeat part of your bedtime routine, then return to bed when you feel sleepy again.
I'd love to hear if you'll be participating in this bedtime routine challenge, so leave a comment below or click HERE and let me know.
Happy Sleeping!