Have I mentioned that I get a wee bit obsessed at times with re-creating the same technique or pattern in my art journal?
Like over
and over
and over.
Previous obsessions have included doodle-y gear-like patterns and black paint smudges with white stripes and polka dots, as you can witness here: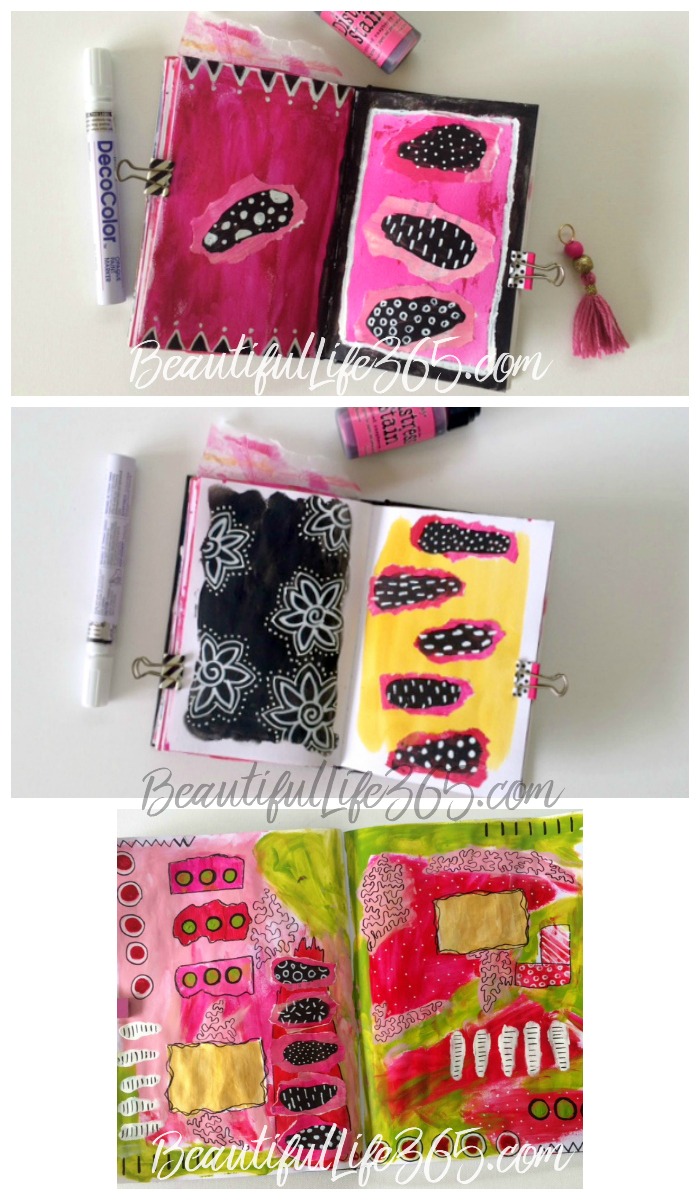 My latest crush is using acrylic paints in pastel colors to create a background, then layering on large flower outlines. We'll just call it my "Floral Phase".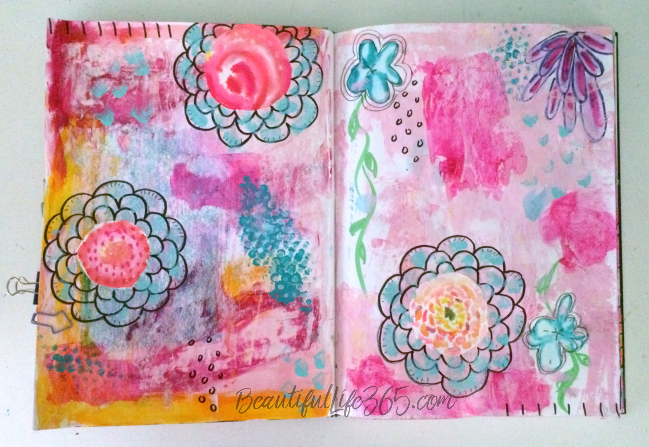 I got the idea from watching Rae Missigman's 15 Minutes of Mixed Media videos on You Tube (search 15 MMM) and I just can't stop myself.
I started by adding dollops of acrylic paint onto the pages then using an old credit card to scrape the paint across the page. I next collaged some previously painted watercolor flowers onto the page as the center of the flowers, then I doodled the flower petals around them with a black Sharpie pen. Finally I added other marks and doodles as well as some texture with paint spread through a stencil.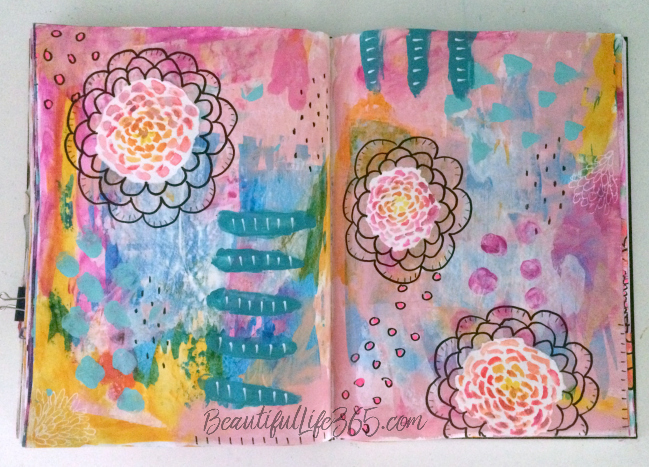 I liked the look of it so much that I created more watercolor centers and made this spread.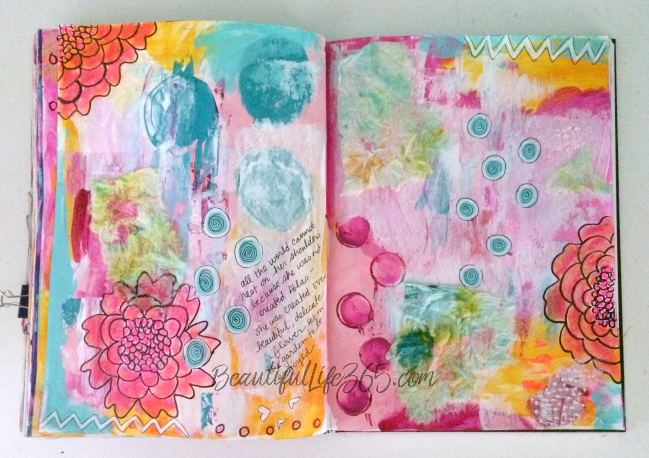 Then I "branched out" and doodled the flower centers.
If you're not great at free-hand drawing you could use a stamp or stencil to add flowers to your pages, but I encourage you to practice drawing these flowers if you like them. Simply start from the center out and draw ever-increasing sized arches for the petals. Overlap the next level over the "gap" between the petals on the level inside it.
So tell me, am I the only one? Do you go through "phases" in your journaling too? Leave a comment and let me know.
Journal On!