Learn how to make collage papers in this quick video tutorial.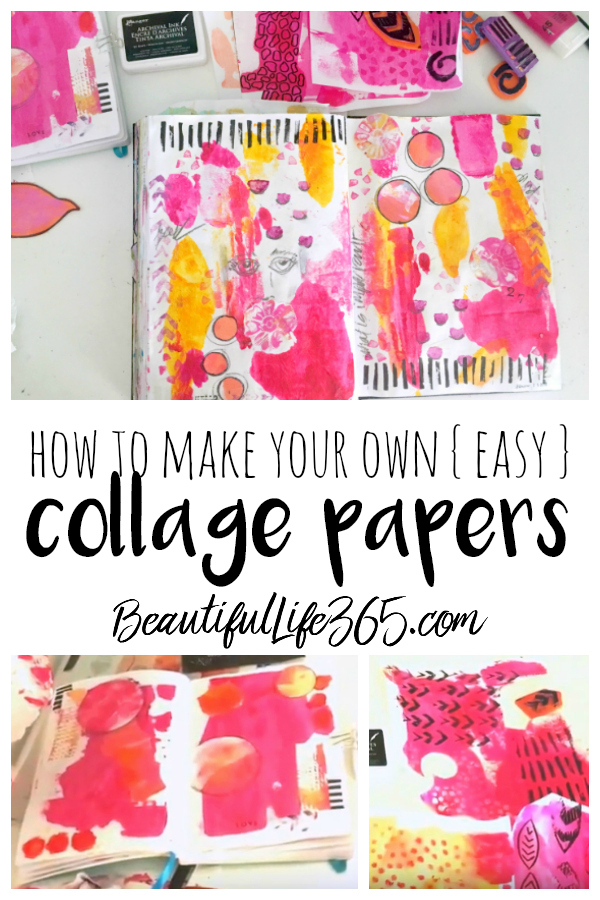 Hey Journaling Friend!
I've got a quick and easy tutorial for you today to show you how to make collage papers — yay!
I love art journaling, but I don't love spending a lot of money on art supplies. I've found an inexpensive way to create collage papers to add texture and interest to my pages — and it's so easy you can start doing it TODAY.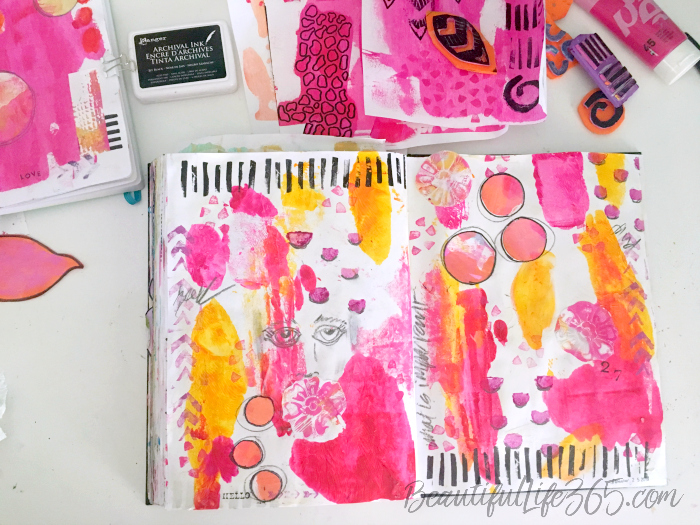 Here's an example of how I use the collage papers in my art journal. The orange/pinkish circles were cut from mixed media paper that I previously painted with acrylic paint.
I simply traced circles using a stencil, then cut them out, glued them on the page, then outlined them with a Sharpie and a pencil. The stamped flowers are also cut from previous art work and added to this layout.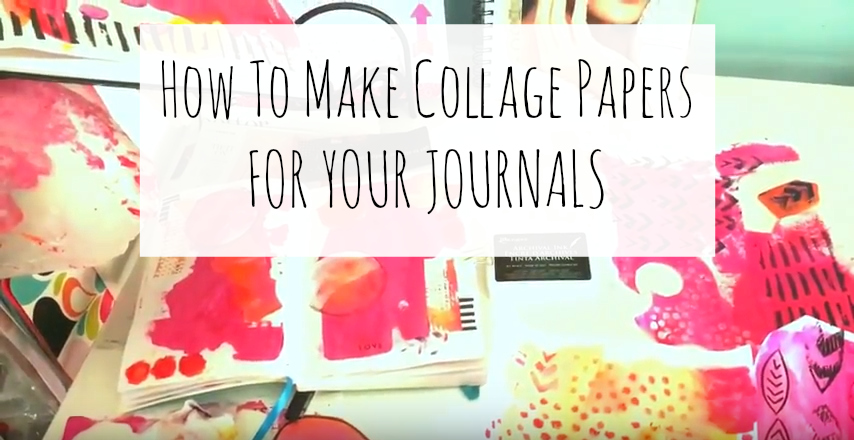 In this quick video I show you a few of my simple techniques for creating your own collage papers. For best results use mixed media paper rather than copy paper.
Click HERE to watch the video.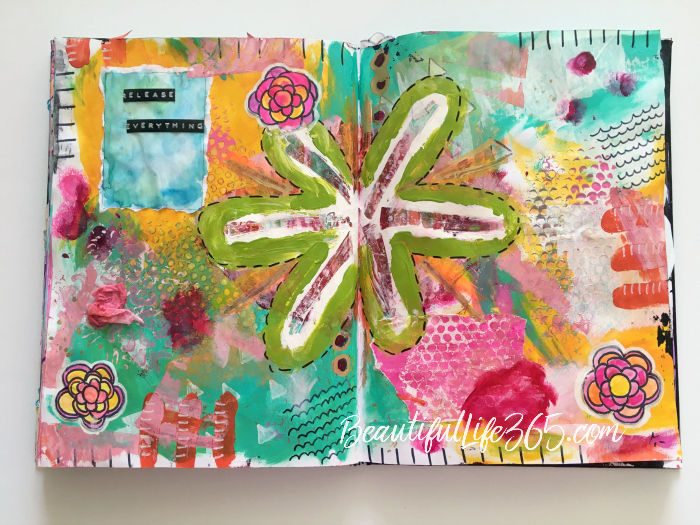 If you'd like to see more creative planning and journaling videos, including journal flips and tutorials, subscribe to my Beautiful Life 365 You Tube Channel HERE and click the bell to receive a notification when I upload a new video.
You may also like my DIY Ink Stamps Video HERE.

See the Best Bullet Journaling Supplies HERE.
See the Best Art Journaling Supplies HERE.
Journal On!