We're on this journey to live a beautiful life together, so each month you and I will work on developing one Happy Habit to make our lives happier, healthier and more beautiful.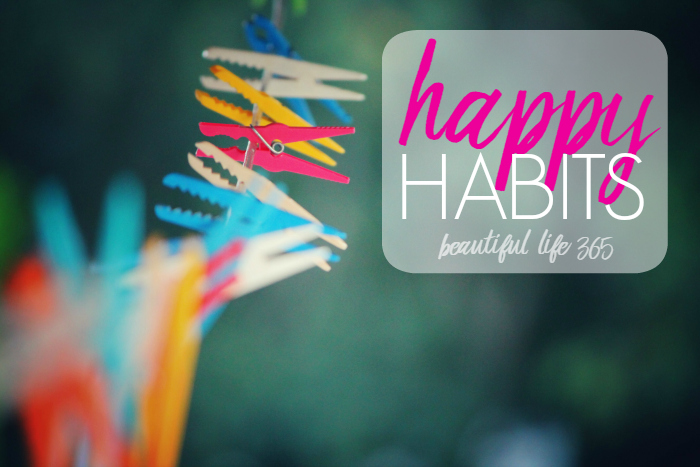 This month we'll be learning How to Create a Morning Routine That Works.
Why Create a Morning Routine?
Let's face it. The way your mornings start pretty much determine the rest of your day, so why not create a peaceful morning routine to reduce your stress level?
By creating a habit of doing activities and tasks in a certain order you put your brain on "auto-pilot" which means less stress and more joy for you and your family.
How to Create a Morning Routine
Creating a simple morning routine requires only a few steps.
Decide What You Need to Do
There are several tasks that need to be accomplished before you can head out the door to start your day. Make a list of these essentials such as:
showering
getting the kids up and dressed
breakfast
packing lunches
putting dishes in the dishwasher
Once you have a list of tasks, make sure to put them in chronological order of when they need to be done.
Decide What You Want to Do
Mornings don't have to be a drudgery. Add a couple of items to your list that make you feel happier like drinking a cup of coffee, reading your Bible or exercising. I also like to make a list of the Top 3 tasks I need to accomplish that day.
Decide Your Zero Hour
Next it's time to create a kind of schedule. Beside each item on the list, write an estimated time it will take. Remember that some activities can take place simultaneously like you loading the dishwasher while the kids brush their teeth.
Now add up the time your routine will take and decide what time you need to be up in order to get everything done. It may surprise you that the main reason you are stressed every morning is because you are not allowing enough time to get everything done.
Tips to Make Your Routine Work
If you're creating a morning routine for the first time, use these tips to make your mornings run more smoothly.
Keep It Simple
Start with the bare essentials and add activities and tasks as you become more accustomed to the routine.
Be Patient
Starting a new routine requires a period of adjustment so don't expect your morning to run like a well-oiled machine the first few days or even weeks. Make changes if you need to, but don't give up.
Prepare in Advance
Your mornings will be much less stressful if you do as much as you can to prepare the night before. You can even prepare on the weekends for the week ahead by taking care of tasks like packing snacks and making sure all the laundry is done. (Members can grab the Beautiful Life 365 Weekend Prep Plan for step-by-step help to prepare for the week in the BASICS section.)
Go Tech Free
For your most stress-free mornings be sure to leave your devices, laptop and t.v. off so you can focus on what needs to be done. There will be plenty of time to catch up on news and social media later.
Don't Stress
Don't worry about creating the perfect routine. You will tweak the plan as you go along and find what works best for you and your family.
I can't promise to transform you into a morning person, but I can promise that if you take these steps you will enjoy much calmer and happier mornings than before!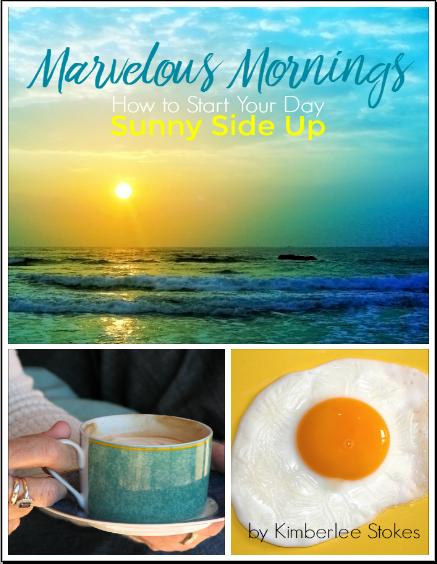 For more detailed help to create your own calming, organized morning routine, Beautiful Life 365 Members can grab my Marvelous Mornings Mini Course in the BONUS Section.
Non-members can purchase the Marvelous Mornings Mini Course HERE or join Beautiful Life 365 HERE.
So on your BL365 Members Weekly Plan you'll see:
I would love to hear if you'll be participating in creating and using a simple morning routine this month, so leave a comment!
Here's to Happier Mornings!

Sign up HERE for the BL365 Weekly Plan emails.