Art Journaling has truly changed my life so I want to share my joy with you. Let's just start with the basics and keep things simple.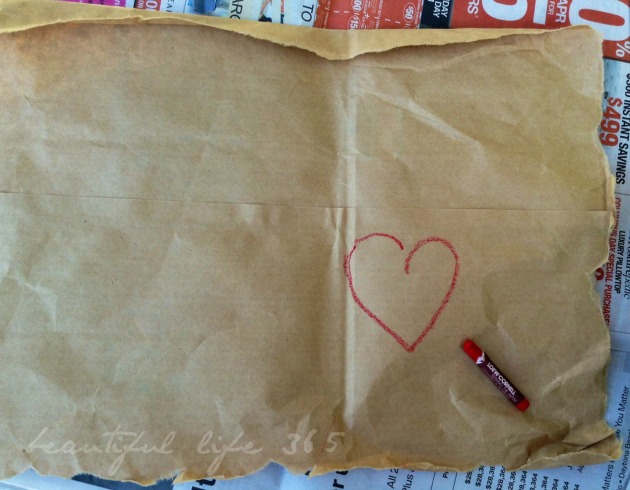 1. Grab some paper.
To begin art journaling you will need something to write on. Suitable choices:
~paper grocery bags
~recycled copy paper
~giftwrap
~your child's unused composition book
~bark (okay, maybe not)
You will also need a writing utensil such as a pencil, pen, crayon, piece of charcoal or your least favorite tube of lipstick.
Simple.
Of course if you want to get fancy you can purchase some "official" supplies. (I have some suggestions on my Best Art Journaling Supplies page here).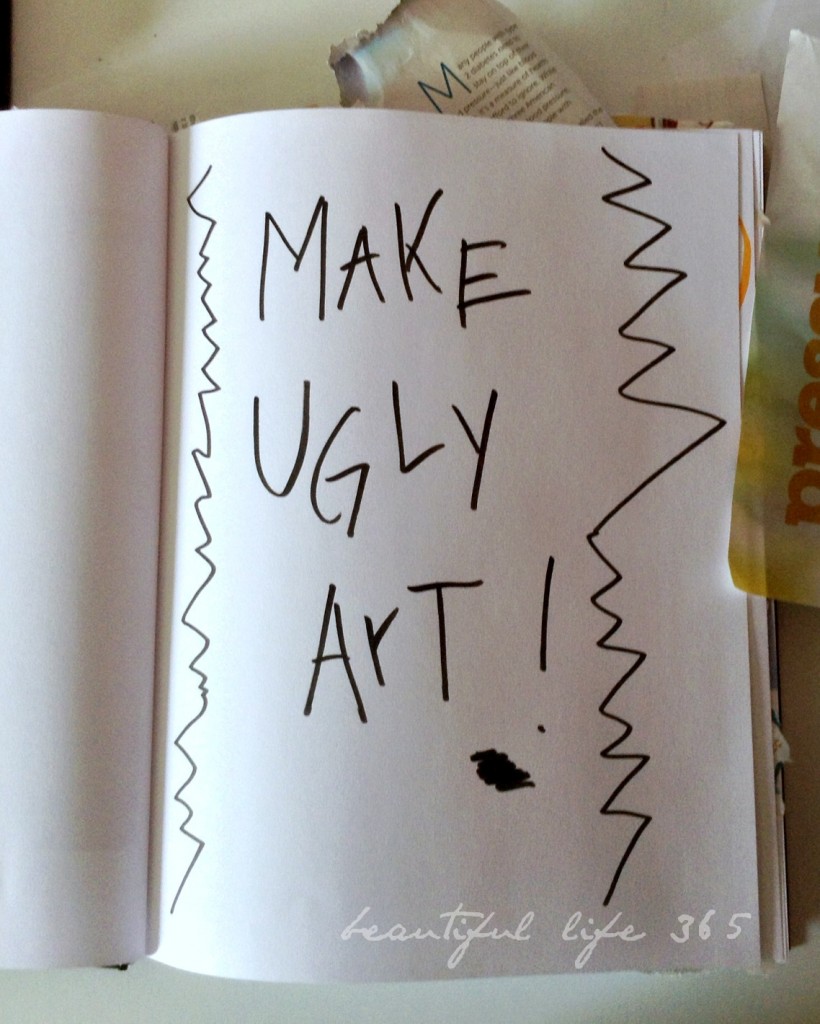 2. Make ugly art.
I know you want to produce something beautiful but before you can make good art you have to make a lot of BAD art (unless you are naturally gifted and entered the world drawing like Leonardo DaVinci).
Becoming okay with making ugly art frees you from perfectionism and releases more creativity.
Plan on trashing at least one complete journal before you start to make anything you really like – although there will be some happy accidents along the way. The paper bag option is looking like a pretty good alternative right now, isn't it?
See my ugly art and share yours on Instagram with the hashtag #makeuglyartchallenge).
3.  Seek inspiration.
Truthfully it's intimidating to stare at a blank page and try to create something from nothing – so DON"T!
Find ideas: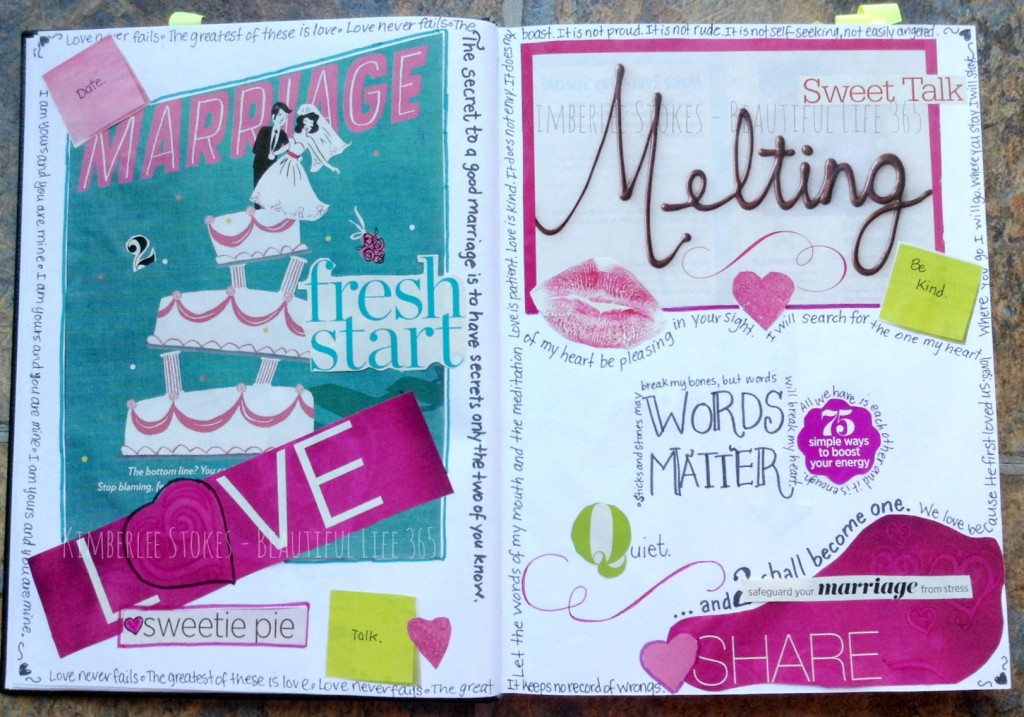 in magazines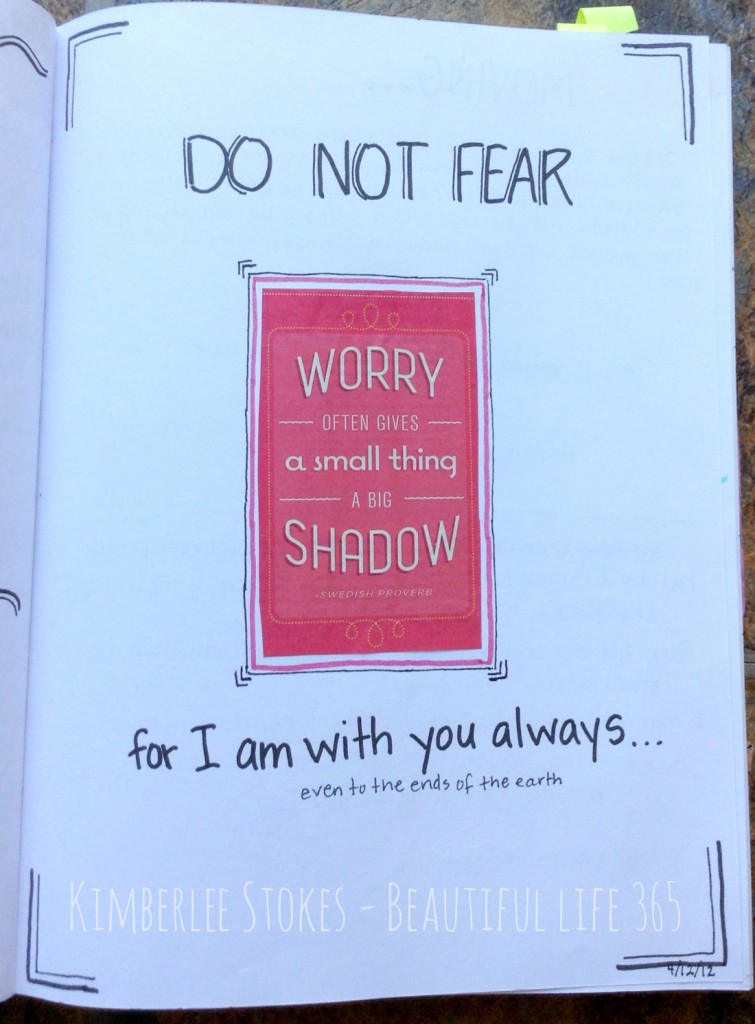 in quotes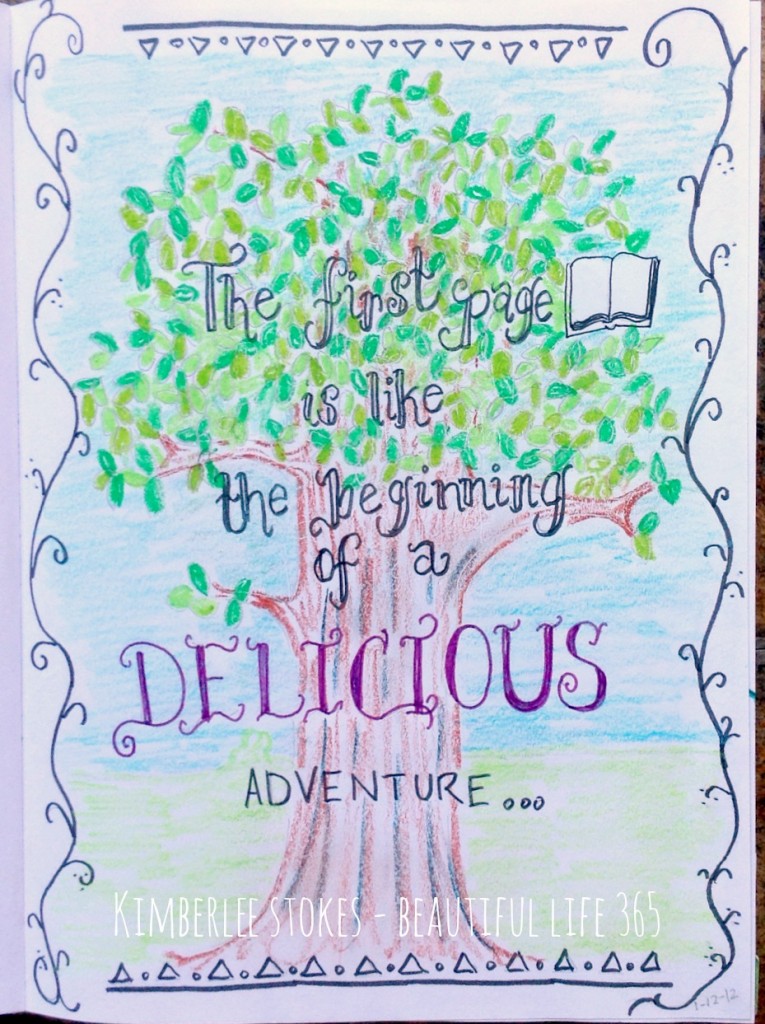 in nature

If you'd like some simple ideas to get started now:
Get my FREE Art Journal Jumpstart HERE!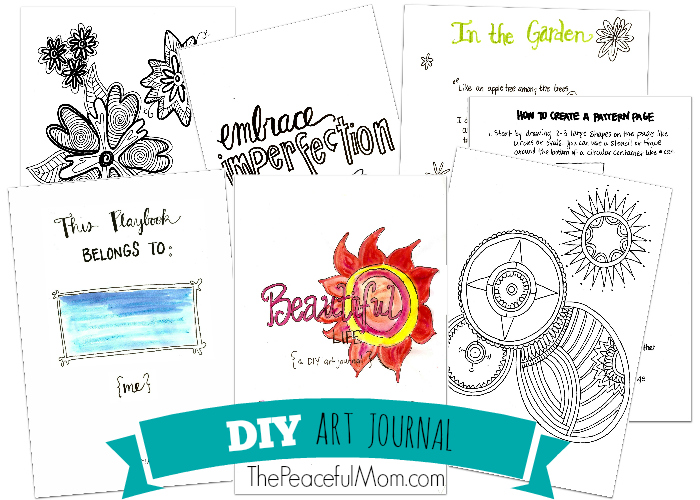 You can also check out my DIY Art Journals here for ideas, inspiration and printable art.
You Can Do This!