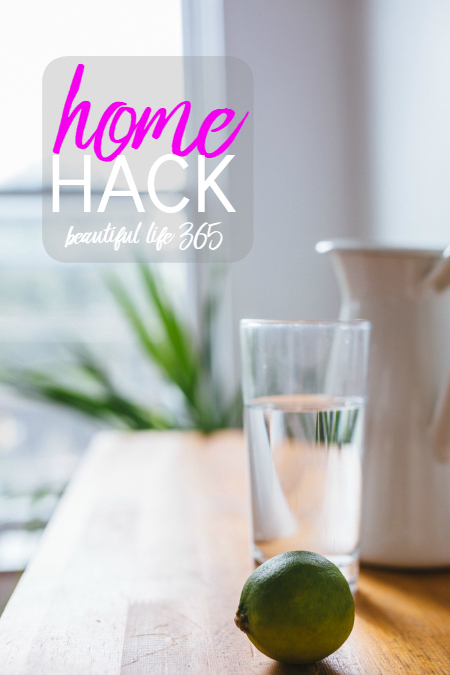 One key to living a beautiful life is keeping our homes clean and organized so we have the time and energy to do what matters most. This week we'll be working on Purging a Pile.
.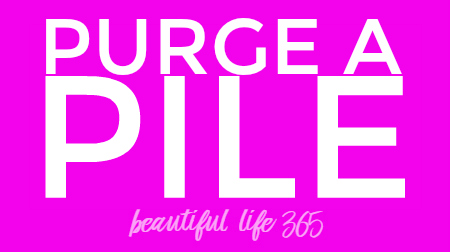 We all have areas in our homes that seem to attract piles — of papers, clothing, toys, shoes or other household items.
But these piles make our home feel (and look) messy, which is mentally and emotionally draining.
This week we'll dive right in to the messiest area.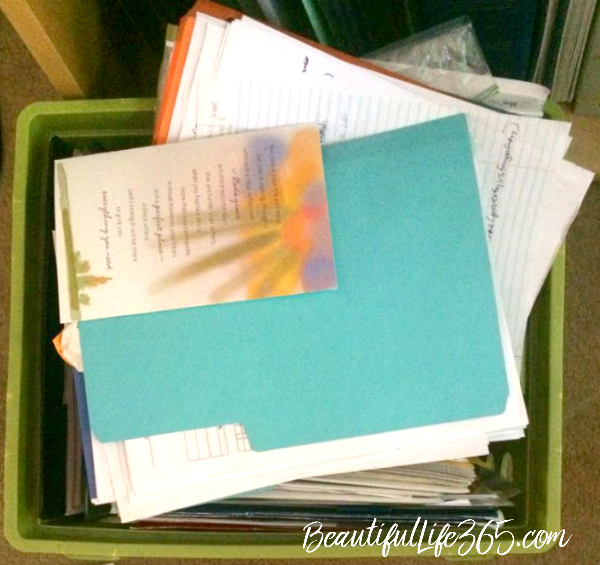 For me, it's a currently a pile of papers that I have needed to organize and file.
I'll be using my 10 Minute Paper Pile Fix, then working 10 minutes a day to take action and file the papers that need to be filed.
Your 10 Minute Mission
Work just 10 minutes a day (or set aside 30 minutes one day this week) to complete the following steps:

Select
Choose the pile that is currently bugging you the most.
Sort
For papers, use the  10 Minute Paper Pile Fix. For non-paper piles, sort the items into "put away" and "action".
Act
Put items where they belong and take the next step with action items. For example, clothing that needs to go to the dry cleaners or items that need to be returned to the store can be placed in a bag and taken to your car. Give away items can be added to your donation box and taken to the donation center on your next errand day.
If you finish one pile before the end of the week, move to the next area that's filled with clutter. And by the way, please enlist the help of other family members in this process.
If you'll be joining us for this "Purge a Pile" Challenge, leave a comment below.  
We can do this!