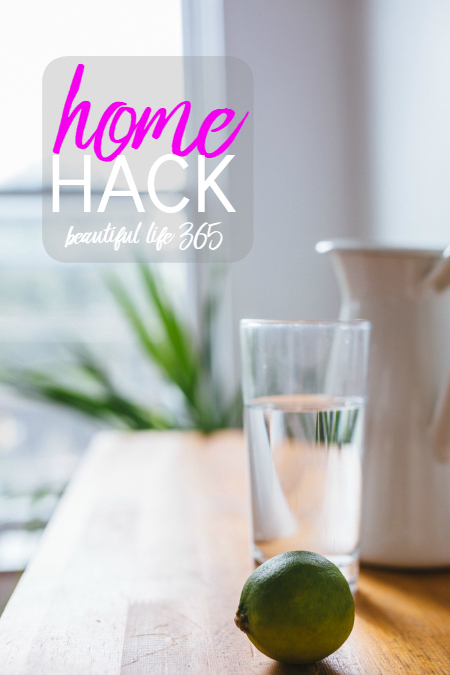 Hi [MM_Member_Data name='firstName']!
One key to creating a beautiful life is developing habits that keep you organized. This week we're working on the habit of keeping our kitchen counters clean.
Maybe I just hit a hot button for you because your kitchen counters are constantly cluttered. I struggle with the problem too, partially because I have a tiny kitchen, and partially because I am often lazy and let things pile up.
But I feel SO much more peaceful when the counters are clear.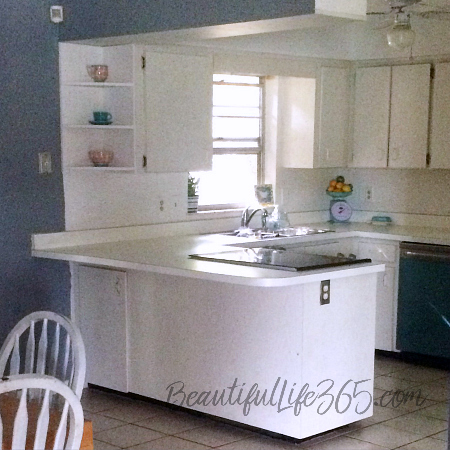 When I walk into a kitchen that looks like this, my heart says,"Ahh — beautiful."
If you'd like to experience the same peaceful feeling every time you walk into YOUR kitchen, take these steps.
Remove Unused Appliances
If you use your coffee pot every morning, then of course you should keep it on the counter, but the mixer, crock pot and toaster oven can be moved to a cabinet or even the garage until you need them. No need to clutter up the counters with appliances you use once a month or less.
Avoid Dish Disaster
Place dirty dishes immediately into the dishwasher or at least the sink so that you don't see piles of dishes on the counter.
Create an Inbox
One of the biggest clutter culprits in your kitchen is paper. Avoid the paper piles by creating an inbox for all papers such as a shallow bin or basket. You can also use a three ring binder.
Clean Up Immediately
If you focus on keeping those counters clear, you will begin to develop the habit of taking care of dishes, food, appliances and papers immediately rather than letting them continue to crowd your counters. Enlist the help of your family as well.
Keeping the kitchen counters clear will take a little bit of effort, but the results are worth it. You just might find that maintaining a clean kitchen helps you to keep other areas of your home clean as well.
If you'll be joining us for this "Clean Counters" Challenge, leave a comment below.  
We can do this!