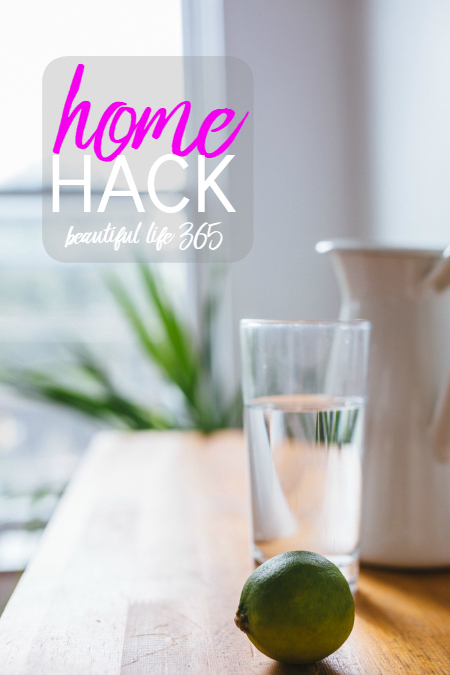 Hi [MM_Member_Data name='firstName']!
One key to creating a beautiful life is keeping your space clean and organized. This week we're working on Lightening the Linen Closet.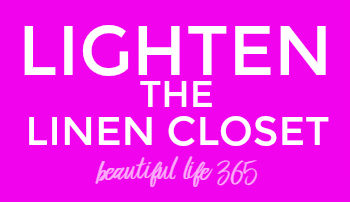 If you're like most women, the linen closet becomes a catchall for towels, sheets, toiletries and a few things that you're not sure where to store.
This week we'll be working for just 10 minutes a day to declutter and organize this hidden space.
Lighten the Linen Closet Step-by-Step
1. Remove all non-essential linens.
Let's face it. We can all do a little decluttering in the linen closet.
How many sets of sheets to you really need?
I found 8 extras in our closet, and a few of them are for bed sizes we don't even have anymore!
And if a towel is too embarrassing to let a guest use, maybe it's time to take it to the garage to use when you wash your car.
2. Organize linens by category.
The quickest way to organize your linen closet is by grouping like items (bath towels together, washcloths together, sheets together, etc.). I store our washcloths and hand towels in a basket. Bath towels are stacked neatly on the shelf.
Do you know the trick to storing your bed sheets? Fold each corresponding set neatly and then store it inside the corresponding pillowcase. Now you can grab the entire set when it's time to change the bed and skip digging through all of your sheets to find what you need.
3. Use baskets and bins to store smaller items.
We all have items like health and beauty products that we need access to, but leaving them out on the shelf makes your closet look messy and unorganized. By simply placing those loose items into a container, you instantly improve the look of this tiny space.
Of course it's fun to have coordinating containers, but for now use what you have. I used a dishpan and a plastic bin — both previously purchased at the dollar store and hanging around unused.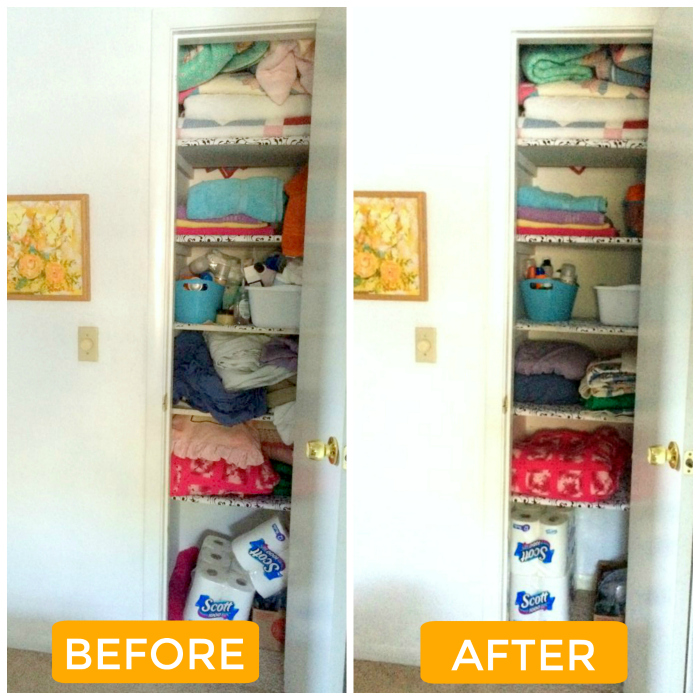 It took only two ten minute sessions and my closet looks so much better!
If you'll be joining us for this "Lighten the Linen Closet" Challenge, leave a comment below.  
We can do this!