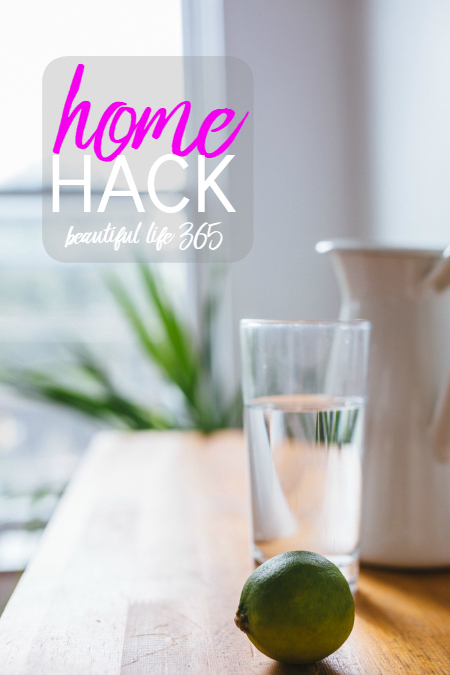 We're on this journey to a beautiful life, and one essential ingredient is creating clear, uncluttered spaces in our homes.
This week we'll be working together to declutter our kitchen cabinets and counter tops.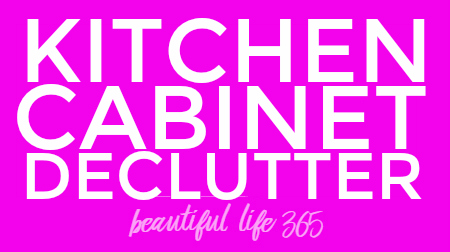 The kitchen is an easy place to hide clutter because we keep most of our tools and utensils in cabinets or drawers, but just because it's hidden doesn't mean it doesn't affect us.
But it's not just the mental and emotional drain of clutter. If you can't find what you need to cook or serve dinner, you may decide to spend money to eat out more often, which ends up blowing your budget and causing financial stress as well.
What do you need to accomplish the Kitchen Cabinet Declutter?
You will need just a few supplies for this challenge:
all-purpose spray cleaner
Kitchen Declutter Step-by-Step
This task can easily become overwhelming, so we're going to focus on one cabinet at a time (or one shelf at a time if you're working 10 minutes a day).
Remove Everything
First, remove all the items from the cabinet (or one shelf) and place them on the counter.
Match Tops and Bottoms
Find and match the lid for each item that you removed. Set mismatched pieces in the donate box or trash can.
Evaluate
Quickly pick up each item and ask yourself these questions:
When is the last time I used this?
Can I use another item instead? (For example, do I need a one cup liquid measuring cup when I have a 2 cup? Can I use a skillet on the stove instead of the sandwich press?)
Is this item broken or damaged?
Place anything that you don't love or use regularly in the donate box.
Clean the Shelves
Wipe down the inside of the cabinet and the shelves (or shelf) with a damp rag or a paper towel and cleaner.
Replace the Items
Replace the dishes, plastic ware, etc. organizing like items together as much as possible.
 
Here's a quick Before and After shot from my kitchen cabinet declutter.
If you'll be joining us for this "Kitchen Cabinet Declutter" Challenge, leave a comment below.  
We can do this!