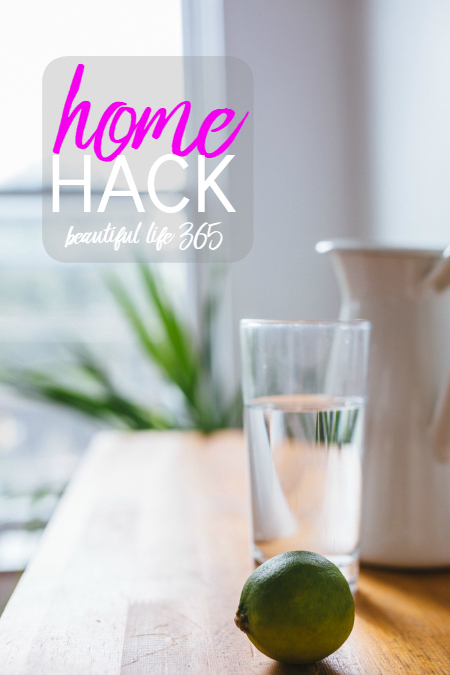 Hi [MM_Member_Data name='firstName']!
For this week's Home Hack we'll be focusing on keeping our finances organized by creating a Budget Binder.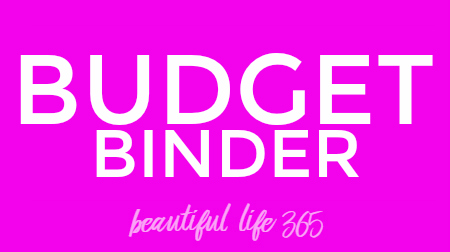 What's a Budget Binder?
A Budget Binder is a system to organize your bill paying and other financial information so you can easily find what you need and avoid the stress of late payment fees and other negative consequences of disorganization.
What do you need to create a Budget Binder?
The basic supplies you will need are:
3 ring binder (I use one with a clear plastic cover and inside pockets)
Dividers for the different sections of you binder. (I use dividers with pockets [affiliate link] like these.)
Budget Binder Step-by-Step
You should create a system that works for you, but I suggest the following sections:
BILLS
1. Find all current bills which are due, order them by date (the bill that is due first should be on top) and place the bills in the front inside pocket.
2. Make a note on your calendar on the pay period before each bill is due to remind you to pay the current bills. You can print a monthly calendar and place it in the front of your binder or add due dates to your phone calendar with notifications.
3. Create the habit of placing bills in this binder pocket immediately when they come in your house.
4. Opt for paperless billing if you are good about keeping track of those bills in your email or if you have them deducted automatically from your checking account.
DEBTS
Make a list of all debts you owe from smallest to largest including the monthly minimum payment. You can print the Debt Blaster Game to add to your binder to help you stay motivated to pay down your debt.
SAVINGS
This section should contain a list of your financial goals and the amounts you currently have saved. I keep a Savings Target page with our current savings goal to remind me why we're saving.
You can see the inside of my personal Budget Binder HERE and download some free budgeting pages.
If creating the budget binder all at once seems overwhelming, simply grab a binder you have around the house and place your current bills inside. You can adapt the binder as you go.
If you'll be joining us for this "Budget Binder" Challenge, leave a comment below.  
We can do this!