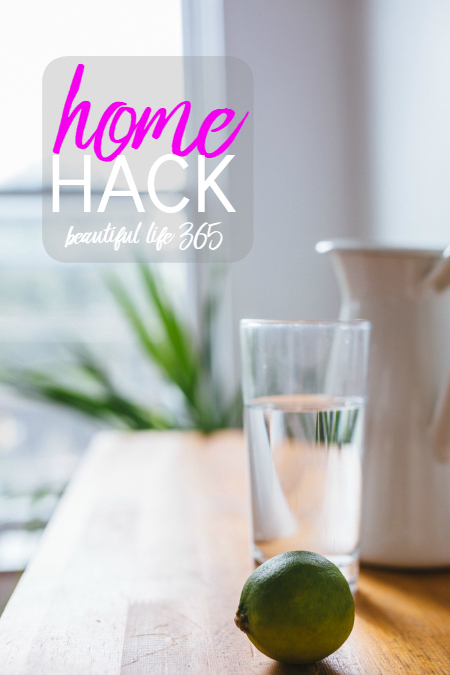 One key to creating a beautiful life is keeping our homes organized and tidy. This week we'll be working on some hidden clutter under the bathroom sink with a 10 minute Bathroom Cabinet Declutter.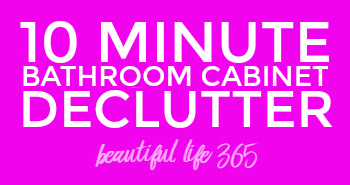 What You Need to Accomplish the Bathroom Cabinet Declutter
The supplies for this 10 minute task are:
trash can
organizing bins or baskets
10 Minute Tidy Step-by-Step
 1. Remove everything from underneath your cabinet.
2. Quickly sort items into categories. For example, separate cleaning and toiletry items.
3. Throw away any trash or expired products.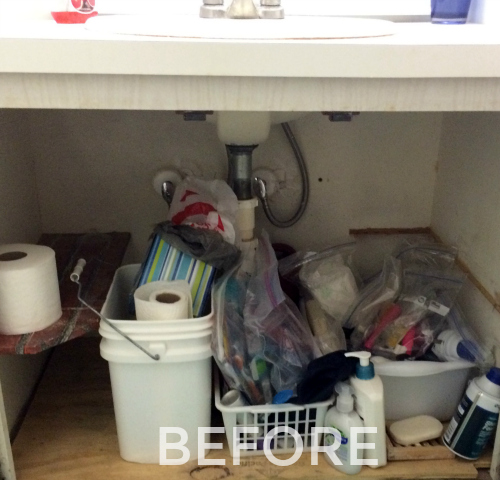 Here's a shot of what my cabinet looked like before. Let's ignore the fact that we had to replace the cabinet bottom with plywood until we can purchase a new cabinet, and the ugly brick shelf paper.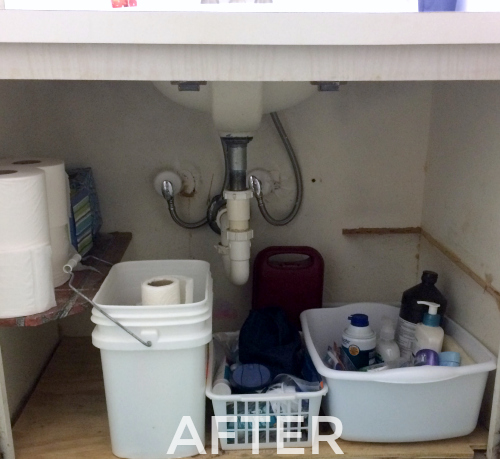 After just ten minutes of sorting and throwing away unused products (along with several plastic bags I was using to organize), everything looks much better. The bucket on the left holds cleaning supplies. The center basket is for my husband's toiletries and the dishpan on the right holds mine.
Of course you can work longer than 10 minutes if you need to, or you can work 10 minutes a day until you have completed the job.
If you'll be joining us for this "10 Minute Bathroom Cabinet Declutter" Challenge, leave a comment below.  
We can do this!