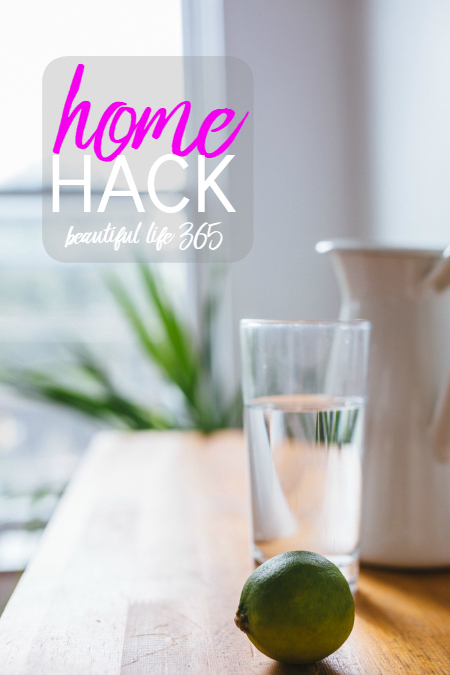 Hi [MM_Member_Data name='firstName']!
One key to creating a beautiful life is developing habits that keep you organized. This week we're working on the habit of doing a 10 Minute Tidy every night.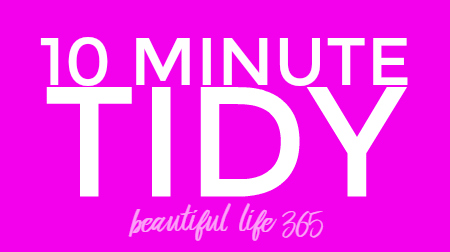 So what is a 10 Minute Tidy?
Glad you asked.
There's a difference between "tidying up" (quickly organizing and straightening an area) and "deep cleaning" (removing all the dirt, dust, etc.).
Tidying gives a room the immediate appearance of being clean whether or not there is a spot on the window or dust bunnies under the bed.
What do you need to accomplish the 10 Minute Tidy?
The 10 minute routine focuses on getting rid of trash and putting every item in its home, then leaving the area or room looking neat and tidy.
You will need a timer, a garbage bag or trash can, and a laundry basket ready to collect your items that are currently out of place. You may also want a dampened microfiber cloth to touch up a few obvious spots.
The focus is to move as quickly as possible on the most obvious aspects of the room to give the appearance of order. So for example, in the living room you want to pick up anything lying on the floor, fluff and arrange the sofa cushions and do a quick clean or dust of anything obviously dirty. We are not cleaning the blinds, dusting every knickknack or cleaning the baseboards.
10 Minute Tidy Step-by-Step
 1. Set your timer for 10 minutes. Choose a starting point in the room and work clockwise.
2.  Place any items that belong in a different area of the room or another location into your basket and place trash in the garbage bag.
3. As you move around the room place any objects from your basket where they belong as you come to that area.
4. Line up, straighten and organize items (fold blankets, fluff pillows, straighten papers and lampshades, etc.)
5. Wipe down any obviously dusty or dirty areas. Again, this is not heavy-duty clean up time, just touching up the glaring spots.
6. Finish up by throwing away the trash and placing the items in the basket where they belong.
Take a moment and pat yourself on the back. You did a great job!
You can (and I think you should 🙂 ) enlist the help of your children in this process. Assign everyone an area of one room or separate rooms and tidy ho!
If you'll be joining us for this "10 Minute Tidy" Challenge, leave a comment below.  
We can do this!