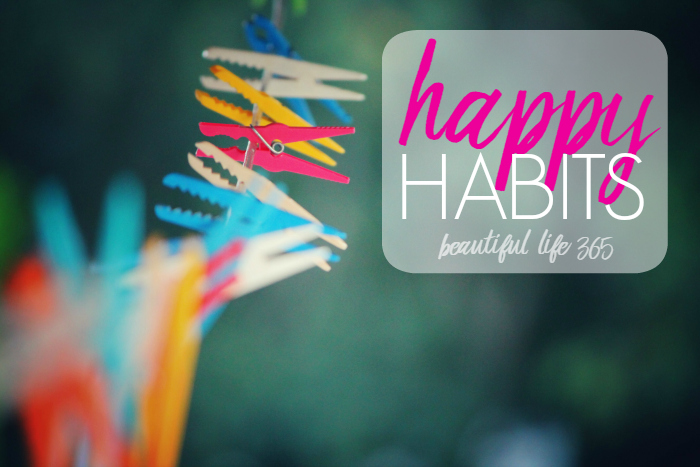 Happy Habits
Adding One Helpful Bit At A Time
Hey [MM_Member_Data name='firstName']!
We're on this journey to live a beautiful life together, so each month you and I will work on developing one Happy Habit to make our lives more joyful.
This month we'll be focusing on a powerful Daily 3 Minute Journaling Habit.
You've probably heard that journaling has many scientifically proven benefits such as:
Improved Physical Health
James Pennebaker, a psychologist and researcher from the University of Texas at Austin found that regular journaling strengthens immune cells, called T-lymphocytes. Based on his research, Pennebaker believes that journaling about stressful events helps you to better cope, thereby reducing the impact of the stress on your health. Other research indicates that journaling decreases the symptoms of asthma and rheumatoid arthritis.
Increased Energy and Happiness
In a study conducted by American researchers (Emmons and McCullough, 2003), one group of young adults was asked to keep a daily gratitude journal. The second group wrote about things that annoyed them or reasons that they were better off than others. Those who kept the gratitude journal showed greater increases in enthusiasm, determination and energy than those in the second group.
Better Sleep
According to a study published in Applied Psychology: Health and Well-Being in 2011, writing in a gratitude journal helped participants sleep better and longer. And improved sleep increases immune function as well other health benefits.
But who has time for that? Journaling requires lots of time and it's just one more thing to add to the to do list, right?
Well, I actually have a very simple and quick solution for you (and a FREE Printable!).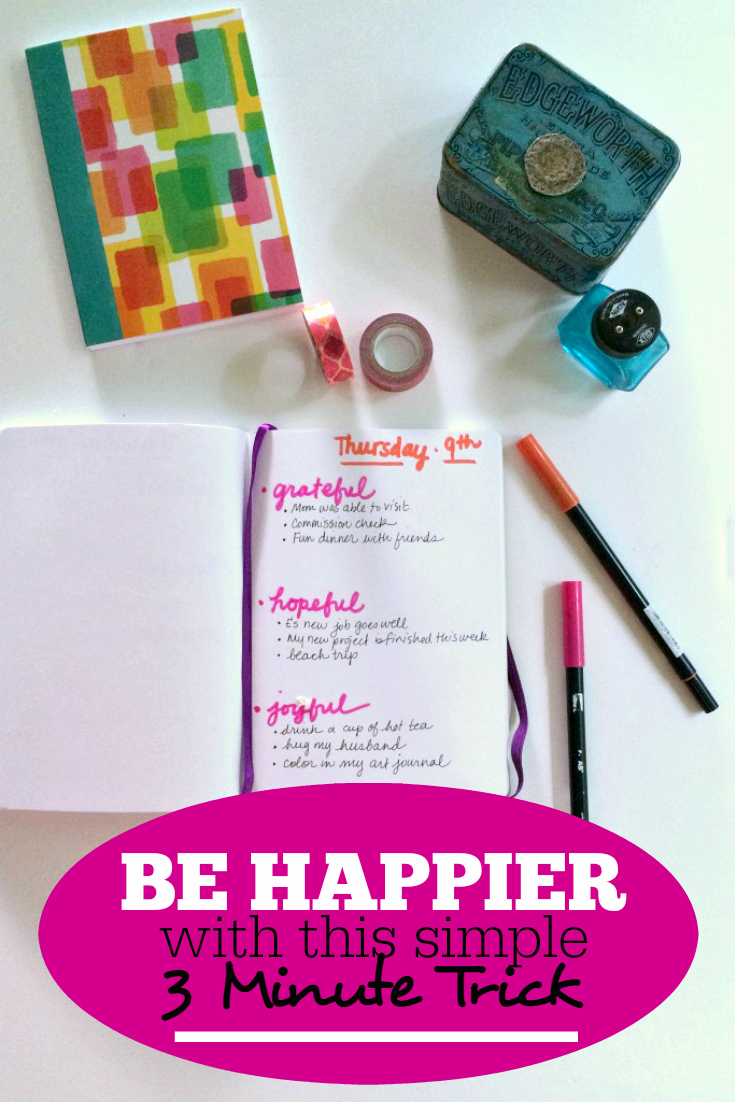 The 3 Minute Power Journal is a concept that I created to help you start the practice of journaling with minimal commitment. You need just:
3 Minutes
3 Words
3 Phrases
3 Minutes
Most of the time we procrastinate when we think a project is too difficult or will take too much time, but minimizing the time we plan to journal will enable you to take advantage of the benefits of journaling without a huge commitment.
3 Words
The 3 Minute Power Journal is centered around three basic words: "grateful", "hopeful" and "joyful". Focusing on these three uplifting and inspirational words will give you a positive start to your day and enable you to focus on what's important.
3 Lines
For each of the three focus words you write three simple phrases. Under"grateful" write three things you are thankful for. Under "hopeful" write three items that you would like to see happen and/or are praying for.
Beneath "joyful", write three tiny ways that you can increase your happiness today. For example: drinking a cup of hot tea, spending 5 five minutes petting your dog and buying yourself flowers. You could also write a task that you could accomplish that would make you happy.
You can easily create the 3 Minute Power Journal format in your own notebook as I have in the photo above using this journal.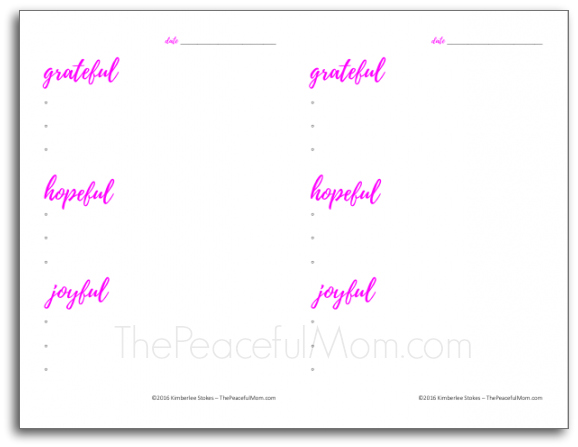 If you lack artistic skills and would like a bit of a guide, I have created the FREE 3 Minute Power Journal printable for you. Simply print it front and back then fold it in half to create your own journal.
Click HERE to grab your FREE 3 Minute Power Journal!
[Do NOT share this link or printable as it is for members only.]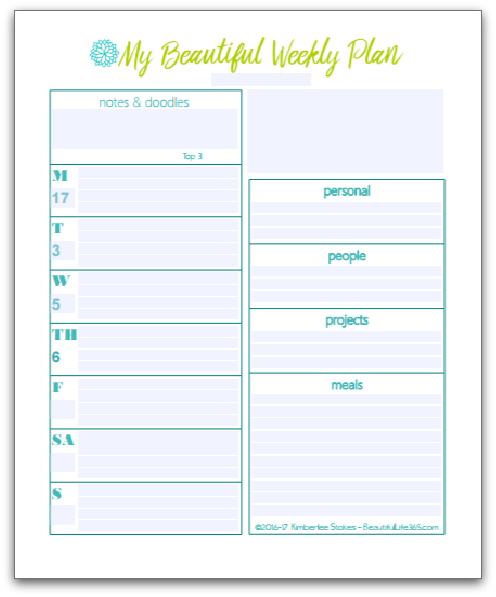 So this month on your BL365 Editable Weekly Plan (click HERE) you can add:
What do you think? Is the 3 Minute Power Journal something you'll be trying? Leave a comment and let me know. 🙂
Let's Have Fun!

You May Also Enjoy: