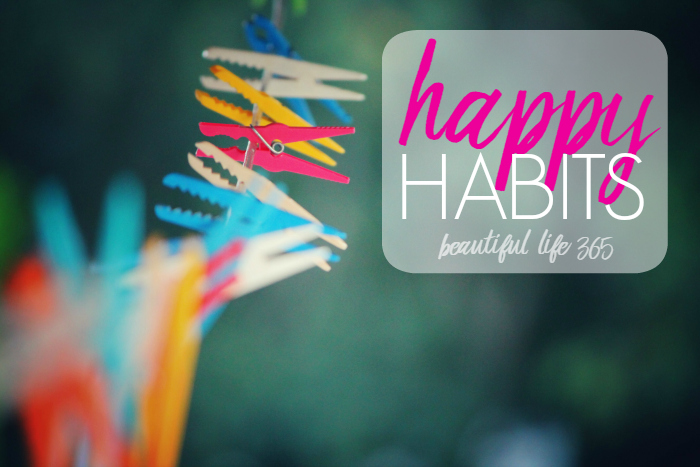 Happy Habits
Adding One Helpful Bit At A Time
Hey [MM_Member_Data name='firstName']!
We're on this journey to live a beautiful life together, so each month you and I will work on developing one Happy Habit to make our lives happier, healthier and more beautiful.
This month we'll be adding a Mini Gratitude Journal to our daily habits.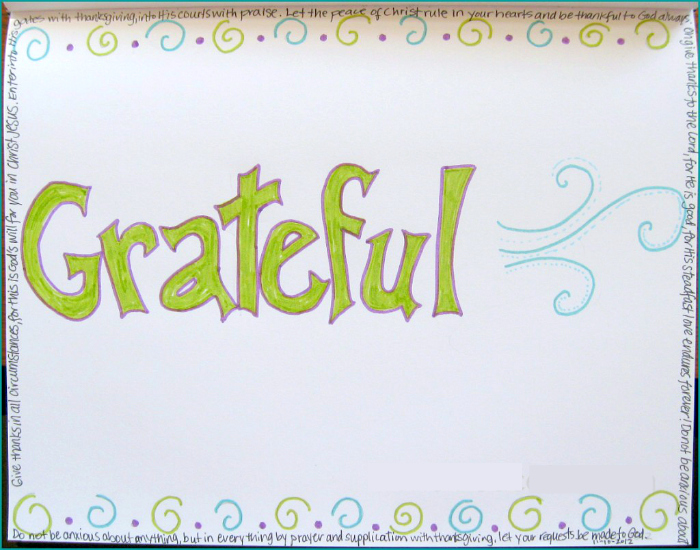 You have probably heard that focusing on gratitude is a good for you, but the benefits are actually scientifically proven. Researchers from the University of Minnesota and the University of Florida found that participants who wrote down a list of positive events at the end of the day, and wrote about why those events made them happy, reported lower stress levels and a greater sense of calm as they went to bed.
I have personally been keeping a gratitude journal for about a year now and I have noticed an increase in how happy and content I feel about my life. No matter how "bad" my day is, I can always find something for which to be grateful, even if it's as basic as having running water in my house or having a bed to sleep in.
The key to creating the habit of gratitude journaling is making it super simple and creating a routine. So let's start with these steps:
Choose a simple journal.
Sure you can wait to buy a fancy notebook, but you can also take some copy paper and fold it into fourths to start quickly. Keeping the pages small will encourage you to write in it because you aren't staring at a huge blank page every time you open it up.
Keep your journal visible.
Place your journal on your nightstand or other surface that you see nightly. Seeing the journal will be a visible reminder to write in it.
Start with three words.
To begin to create the habit, we are going to focus on writing just three words in the journal every night just before going to sleep. You can write a list of 3 things for which you are grateful, or a very short sentence.
Keep it simple at least for the first week so it registers in your brain as a super easy and pleasant activity. Doing so will dramatically increase your chances of continuing.
This month on your BL365 Weekly Plan you'll see:
I would love to hear if you'll be participating so leave a comment below or click HERE and let me know you'll be joining us.
Gratefully yours,

Sign up HERE for the BL365 Weekly Plan emails.