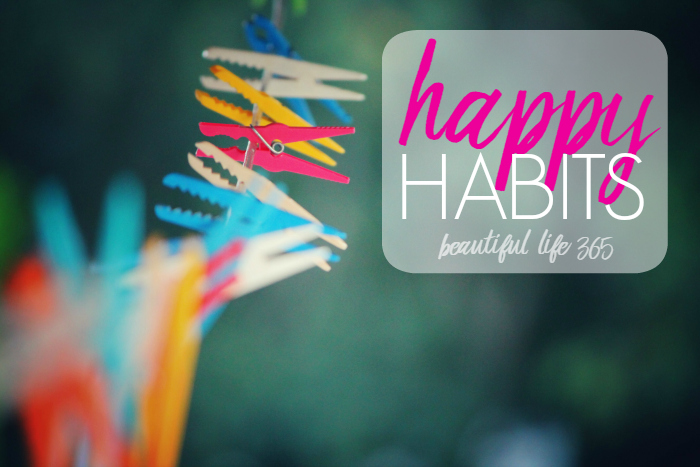 Happy Habits
Adding One Helpful Bit At A Time
Hey [MM_Member_Data name='firstName']!
We're on this journey to live a beautiful life together, so every month you and I will work on developing one Happy Habit to make our lives more joyful.
This month we're working on developing a "happy" hour.
Now you may associate "Happy Hour" with discounted drinks at your local bar, but that's not what I mean. I'm talking about setting aside the hour just before you go to bed to do some self-care activities.
As moms we have so many responsibilities that it's easy to let self-care fall to the bottom of the to-do list, which means that it probably doesn't happen at all. Let me encourage you to start making yourself a priority so that you can take care of your responsibilities with more energy and joy.
For this month we will be setting aside 30 minutes to an hour just before bed to do something just for ourselves. I encourage you to turn off all your devices and choose a relaxing activity. Here are a few ideas to get you started:
take a bubble bath
read a book
journal
doodle
craft or scrapbook
listen to soothing music
give yourself a manicure
light a candle and drink a cup of hot tea by candlelight
Make this a tech-free time that you look forward to every day and you'll be more likely to stick with it.
So this month on your BL365 Weekly Plan you'll see:
I would love to hear if you'll be participating and what your thoughts are on this topic. Leave a comment below or click the CONTACT tab in the top navigation bar to email me and let me know what you'll be doing for Happy Hour.
Live Happy!

Sign up HERE for the BL365 Weekly Plan emails.
Read more ideas for self-care HERE.