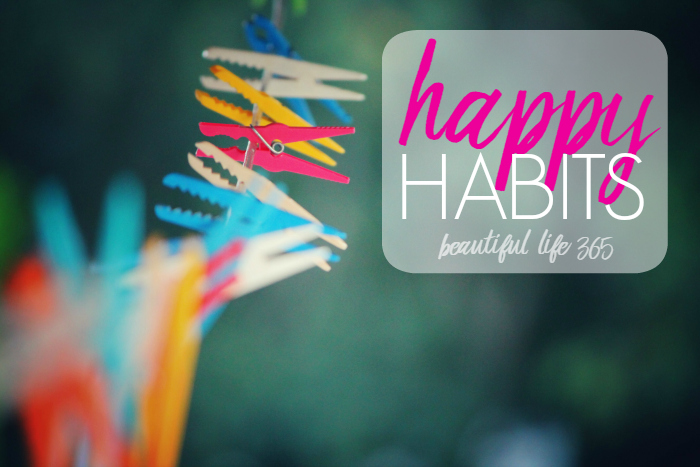 Happy Habits
Adding One Helpful Bit At A Time
Hey [MM_Member_Data name='firstName']!
We're on this journey to live a beautiful life together, so each month you and I will work on developing one Happy Habit to make our lives happier, healthier and more beautiful.
This month we're working on Getting More Sleep.
If you're exhausted, burned out and overwhelmed I promise you that the cure you need is more sleep.
As moms, it seems like sleep is a constant challenge. When we're in the baby stage, we're up during the night for feedings. When we're in the toddler stage we can't seem to get the little terrorists to stay in bed. As they get older, there are video games and school projects to contend with, and in the teen years they always seem to need to talk around midnight.
So what's a mom to do?
Fight. For. Sleep.
Yes, there are circumstances over which we have little control, but in order to maintain your health and sanity, it's imperative to make getting enough sleep a top priority. Here are a few tips to help.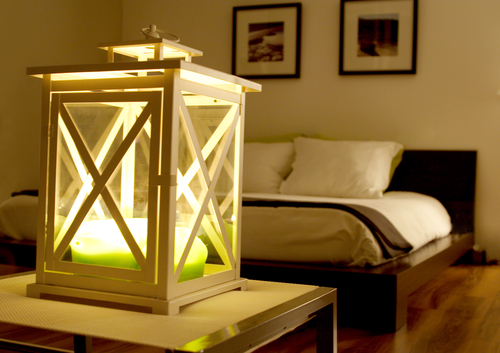 Choose a Bed Time
I don't know about you, but when I'm tired at the end of the day I most often choose to lay on the couch for a Netflix binge. But then I realize three hours later that it's way past my bedtime, so I slump into the bedroom bleary-eyed and exhausted. In order to get my best sleep I have to consciously choose to go to bed by a certain time. For me that's 10 p.m.
When I focus on getting in bed by a certain time, I am much more likely to actually achieve my goal — and I wake up much more rested and ready to face my day.
If ten is way too early for you, try going to bed at least 15-30 minutes earlier than normal every night this week and see if you start to sleep better and wake up more refreshed.
Begin a Calming Bedtime Routine
I have a short list of tasks that I begin around 9:30 to help me go to sleep. I brush and floss (okay, so the flossing is hit or miss); turn off my phone; lay out my exercise clothes for the next day; write a few lines in my gratitude journal and read a little bit in a book.
The nights that I follow my routine I sleep much better. The nights that I don't? Well, let's just say that You Tube and Pinterest are a never-ending source of entertainment that result in me getting three hours of sleep instead of eight.
Avoid Stimulation
Speaking of internet addiction, if you want to get better sleep it's important to avoid stimulants like caffeine, alcohol, devices that emit light (phone, t.v., computer) and physical exercise for at least one hour before bed.
Your brain and body naturally start winding down once the sun goes down preparing you for sleep, but when we stimulate our brains with chemicals or light, we send our brain the signal that it's time to wake up rather than time to sleep. Start to notice when you begin to feel tired at night and take advantage of your body's natural rhythms. You will sleep much better!
Other Tips
Sleep doctors also recommend the following steps to better sleep:
as much as possible, maintain the same sleep-wake schedule
make your bedroom a comfortable sleep environment
go to sleep as soon as you start to feel tired
keep your room as dark as possible
exercise in some way during the day, but not close to bedtime
stop eating at least one hour before bed
As I've mentioned before, true transformation takes place when we make tiny changes, so choose one of the sleep tips, like choosing a specific bedtime, and use it consistently this month. I'm betting that you will be surprised how much better you feel!
This month on your BL365 Weekly Plan you'll see:
I would love to hear if you'll be participating and what your thoughts are on this topic. Leave a comment below or click HERE and let me know what you'll be doing to Get More Sleep.
Here's to a solid eight hours!

P.S. – If you'd like to learn more about how to get good sleep including ways to prepare yourself and your environment for a good night's rest, listen to this podcast from Beyond the To Do List.
Sign up HERE for the BL365 Weekly Plan emails.