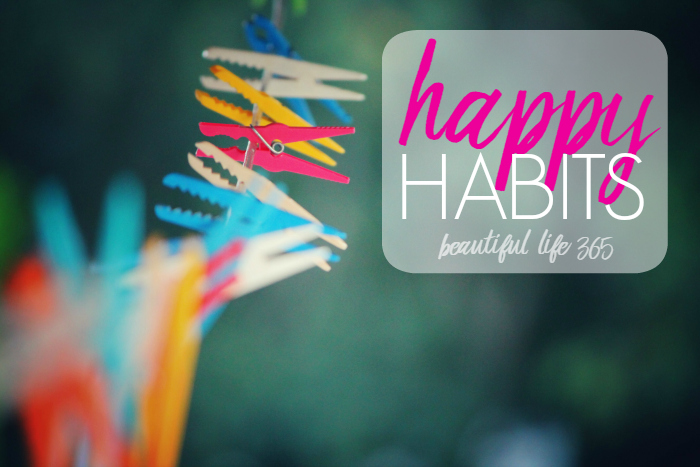 Happy Habits
Adding One Helpful Bit At A Time
Hey [MM_Member_Data name='firstName']!
We're on this journey to live a beautiful life together, so every month you and I will work on developing one Happy Habit to make our lives more joyful.
This month we're going to Feed a Friendship.
You know that girlfriend that you laugh uncontrollably with, the one who listens and encourages you through all your life challenges? Yes, her.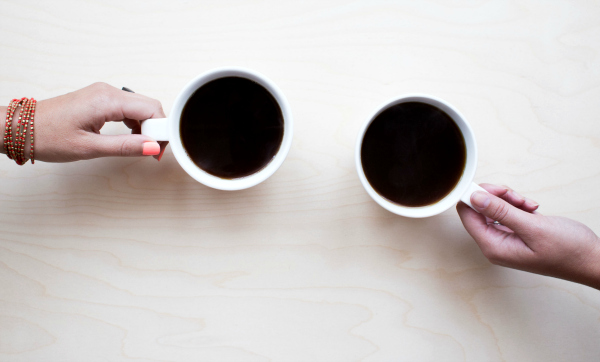 Your life is busy and maybe you've let that friendship slip between the cracks and take a lower priority in your daily life. I want to encourage you to make more of an effort to spend time interacting with her and with other friends because those relationships not only keep us healthy, they also make us happier.
A study conducted by Ed Diener and Martin Seligman, two leading experts in the field of happiness research, found that the happiest people have strong relationship ties and are highly social. In fact, they discovered that social interactions and relationships are a non-negotiable necessity in order for people to feel happy.
Interacting with supportive people on a daily basis makes us feel optimistic, which increases our overall life satisfaction and also lowers our risk for depression. Another study published in the Journal of Experimental Social Psychology showed that when we feel that we have social support, our perception of challenges actually alters: we feel like our problems are smaller and more manageable.
This month we'll focus on tiny ways we can develop stronger relationships with our friends.
Here are a few ideas to get you started:
Send a quick text to let your friend know you're thinking about her.
Write a note thanking her for being awesome.
Make or buy her a small gift.
Mail a card.
Bake a treat.
Invite her for a coffee date.
Call to chat.
Go shopping together.
Offer to babysit, clean or run errands for your friend.
There are dozens of ways you can show that you care and keep the flame of friendship alive.
This month on your BL365 Weekly Plan you'll see:
It's your reminder to take one tiny step to reach out each week. And trust me, you will both feel happier about it.
I would love to hear if you'll be participating and what you think about this Happy Habit. Leave a comment below or click HERE and let me know what you'll be doing to Feed a Friendship.
Happy "Friending"!

Sign up HERE for the BL365 Weekly Plan emails.