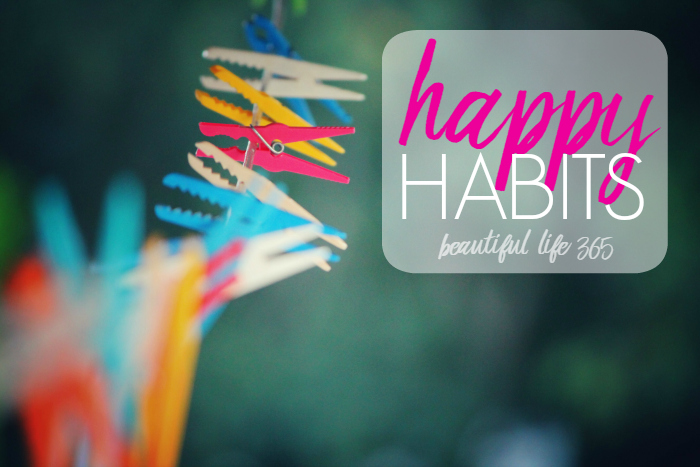 Happy Habits
Adding One Helpful Bit At A Time
Hey [MM_Member_Data name='firstName']!
We're on this journey to live a beautiful life together, so each month you and I will work on developing one Happy Habit to make our lives happier, healthier and more beautiful.
This month we'll be adding 5 Minutes of Joy every day.
As women, and especially as moms, we have a lot on our plates. It's super easy to stay in the cycle of doing what has to be done each day rather than thinking about what we're really passionate about — those things that energize us and bring us joy. But if we don't take care of ourselves, it becomes very difficult to take care of others.
I write about how to discover your passions in my ebook Be Happy — Your Personal Journey to Joy, and I've uploaded the chapter on passion HERE if you'd like to read it.
This month I encourage you to commit to spending 5 minutes a day on something you love. It can be drawing, singing, dancing, reading a novel, taking a walk, watching a documentary — anything that makes you feel excited and happy. This plan will work best if you choose a specific time like first thing in the morning, right after dinner or just before bed so that pursuing your passions becomes more of a habit. You may even want to set a notification or alarm on your phone to remind you.
So this month on your BL365 Weekly Plan you'll see:
I would love to hear if you'll be participating and what your thoughts are on this topic. Leave a comment below or click HERE and let me know what you'll be doing for your 5 Minutes of Joy.
Here's to finding our passion again!

Sign up HERE for the BL365 Weekly Plan emails.