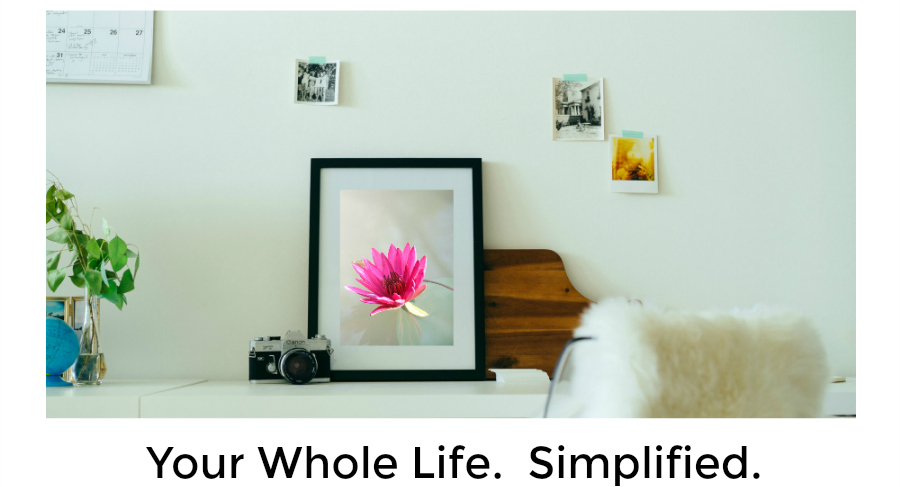 Let me introduce you to Sarah.
Sarah is a mom of three who is frazzled, disorganized and stressed.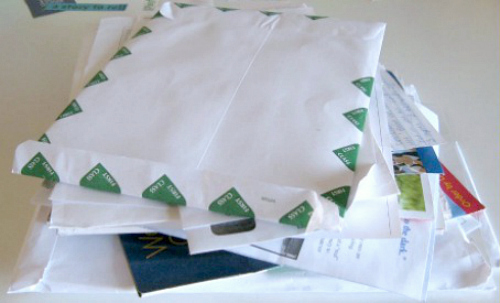 The stack of papers on her desk, her table, her counter.
The pile of laundry on her bedroom floor.
The dishes piled in the sink.
The never-ending to-do list.
She's often late, she gets dinner from the drive-through more than she would like to admit and she feels like she's always behind.
She's constantly overwhelmed.
Can you relate?
Your life is busy
and complicated
and sometimes overwhelming…
Overwhelm and decision fatigue are preventing you from living your best life.
But what if your life could feel more like
a DAY AT THE BEACH
than a 3 Ring Circus?
What if you had MORE TIME
to enjoy the little things?
What if you felt MORE PEACE
than ever before?
More Time
More Peace
More Joy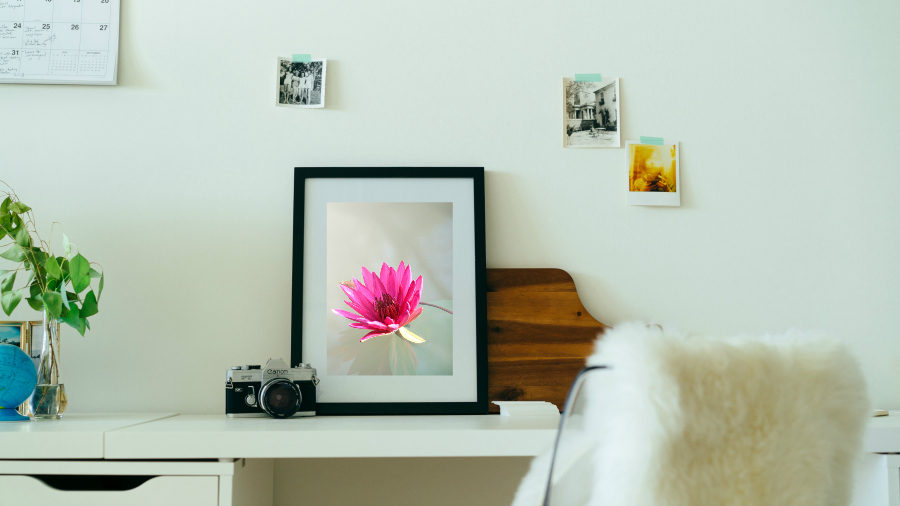 Your Whole Life. Simplified.
Beautiful Life 365 is your personal assistant to help you take back your time and live the life you've always wanted.

I'm Kimberlee — wife, mom to 4, business owner, life juggler.
Over the years I've discovered a few shortcuts, steps and strategies to live a joyful, purposeful life in the midst of challenging circumstances.
And I want YOU to experience more joy, peace and purpose every day too!
Let me help you get stuff done so you can do the stuff you want to do.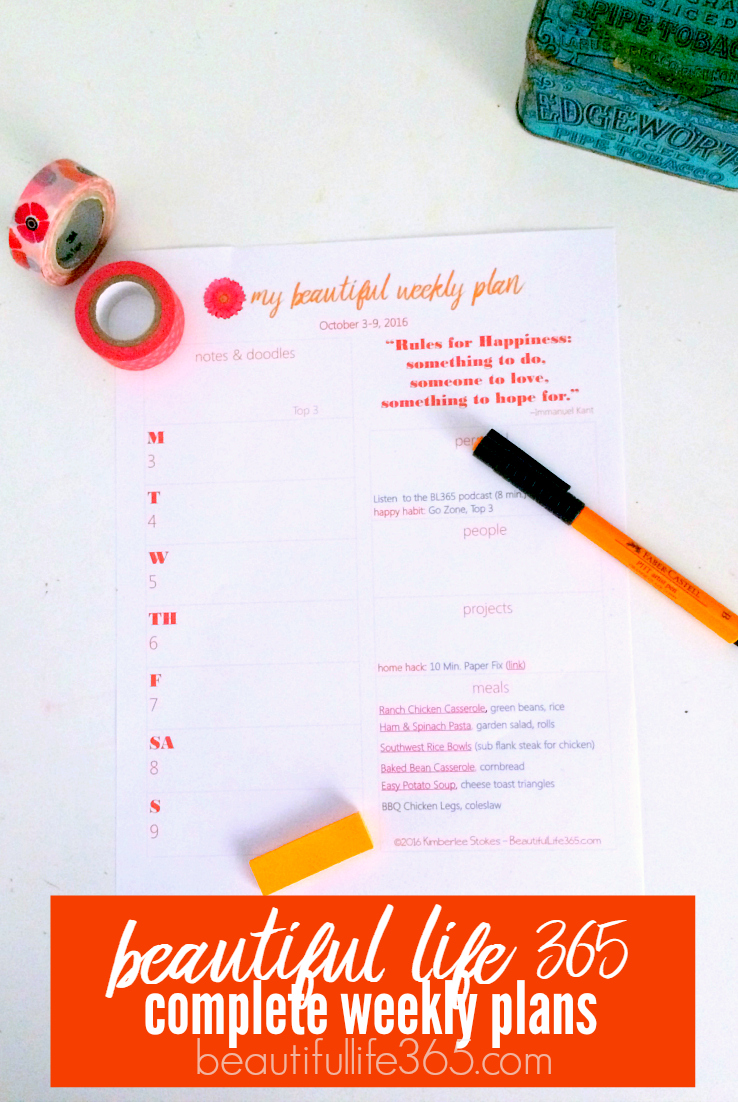 The Beautiful Life 365

Printable Weekly Plan

 is your very own personal assistant enabling you to overcome overwhelm and stay organized with:
simple and delicious Meal Plans;
10 minute Home Hacks to keep your home organized;
simple Happy Habits to baby step your way to a better you;
encouraging quotes for inspiration.
Plus space to add your top priorities for the week.
The Plan is the KEY to help you quickly cut through the overwhelm and stay focused on what's most important in your life.
It's like auto-pilot for your life —
your happiest, YOU-est life.
PLUS you'll get delicious monthly goodies like:
Exclusive Members-Only Podcast – inspirational podcast mp3s to keep you motivated;
Spirit Connection – 5 minute activities to help you connect with God;
Creative Spark – printable art journaling and creative activities;
Family Fun – interactive activities to bring your family together;
Organizing Basics – step-by-step guidance for everything from daily routines to holiday prep;
AND a monthly BONUS section with free goodies to help you calm the chaos, stay on track and enjoy life more!
Beautiful Life 365 will help you:
focus on what's truly most meaningful and important in your life.
balance work, family, and home responsibilities
find more time and energy for the things you love
stop feeling overwhelmed and start feeling happier
increase your spiritual connection and creativity
declutter your home, workspace and schedule
find inner peace and contentment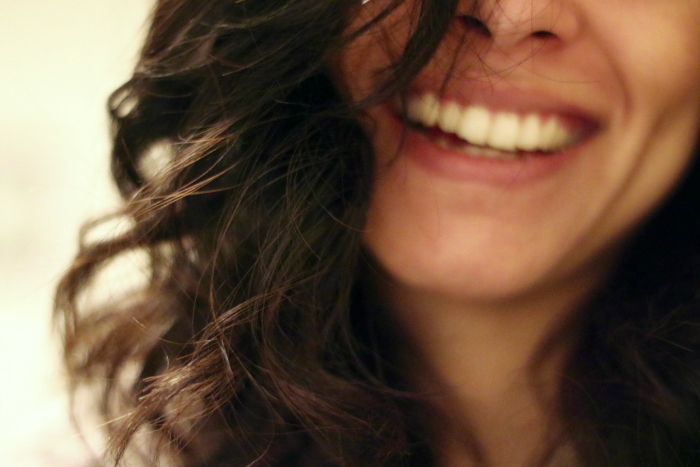 But don't take my word for it!
Here's what past participants say…
Beautiful Life 365 was the catalyst for me to create a beautiful life in 2016. What I learned from the course is helping me to continue to create the life I desire." — Shelley
Beautiful Life 365 is an inspiring way to learn about yourself, beautify your life and to constructively add meaning to your goals and daily living." — Mindy S.
My favorite part of the course was the way you enable us to set clear, focused goals that are specific to us as individuals." — Kim
I loved your Beautiful Life course and would love to take it again. You have such gifts and I am so blessed by what you write, share and speak." — Jeanine
The lesson on connecting spiritually was so enlightening." — Brenda
More responses:
"Like having coffee with a friend on a weekly basis to mentor me. The "company" has been really great."
"Easy and fun to implement into my week!"
"I love how the material applied directly to my life."
"Well planned and executed."
"So many great aspects! I can't name just one."
It's time to find the calm in your chaos:
stay organized
tame your to-do list
get dinner on the table
connect with God
increase your creativity
love your family better
and become more YOU than you have ever been.
Plus, when you join now, you'll also receive: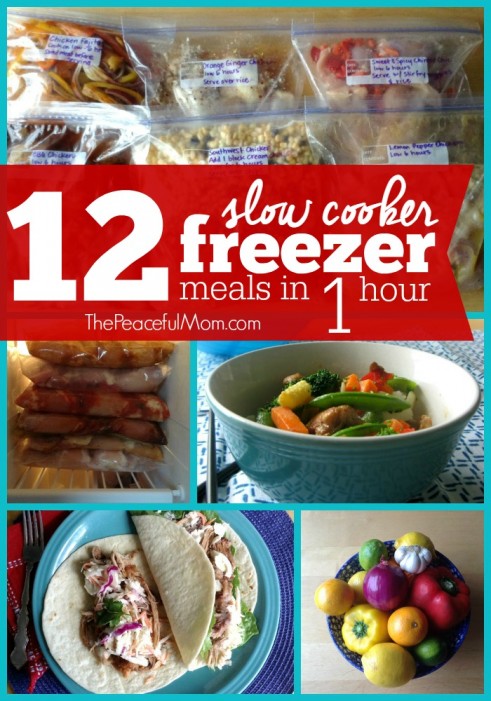 12 Slow Cooker Meals in 1 Hour Plan
PLUS $10 Off the 2017 Joyful Life Planner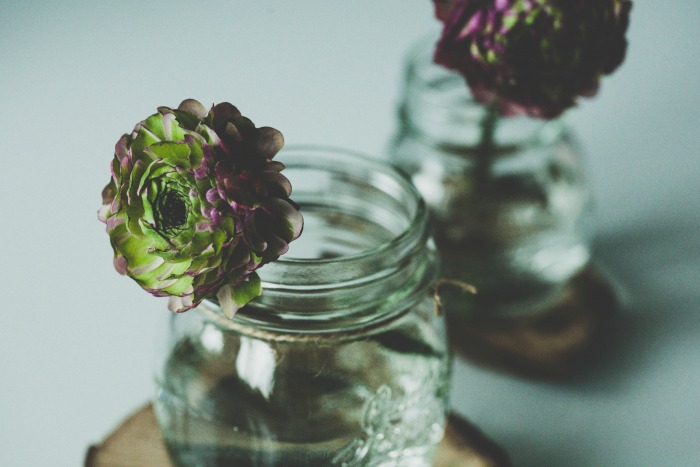 Beautiful Life 365 Membership enrollment is closed for now.
Join the waiting list now & you'll be the first to be invited once the doors open
PLUS
grab a FREE Beautiful Life Print!