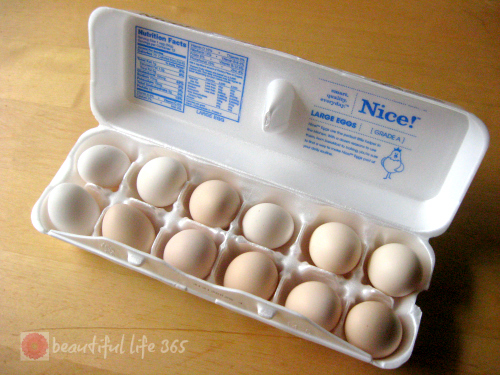 A friend gave us fresh eggs from her chickens today.
I love the range of color. It's so boring to open a normal carton and see those monotone, uniform shapes staring back at you.
Fresh eggs taste better too.
Who knew joy could come from such a simple little package?

Enjoying the Little Things,