Art is a journey for me. I have no training and I'm not that talented compared to people who can see something and instantly draw it exactly as it looks.
But art gives me life
so I persist.
My latest obsession is trying to improve my face drawing skills.
Here are some of my first attempts: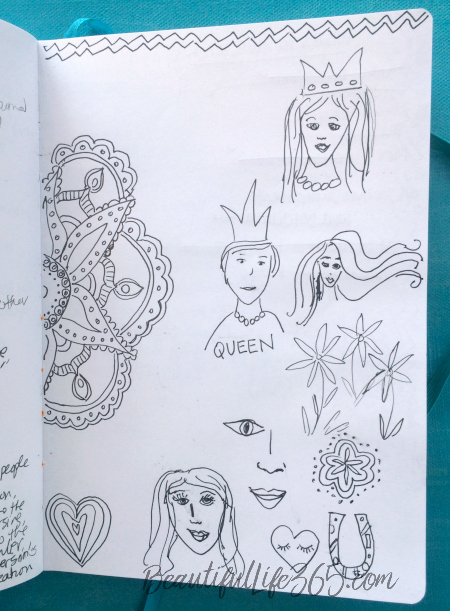 They are all pretty basic and doodle-y to be sure, but the main problem is that I lacked the knowledge that the eyes should actually be drawn in the center of the face so they are all a bit high.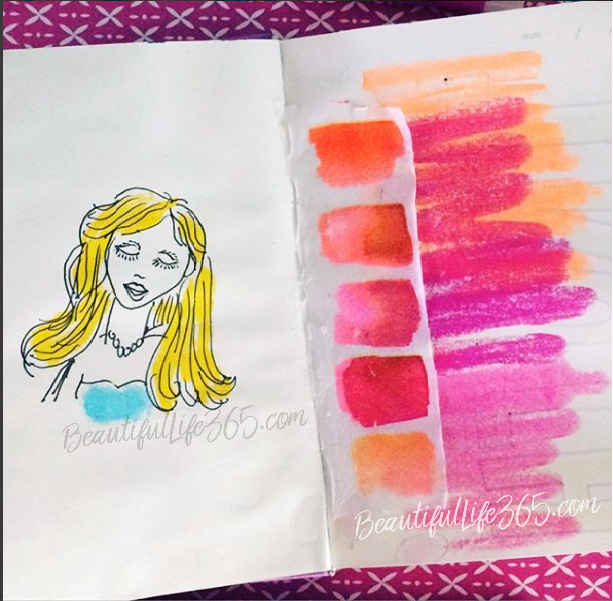 This one is a little better now that the eyes are in the right place.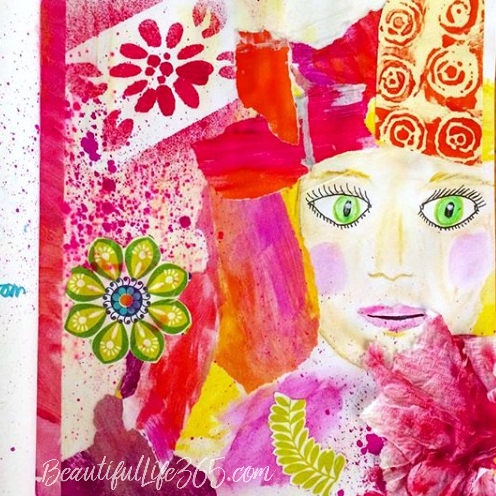 I like this girl and I feel like she's not bad for an early attempt without any kind of reference photo. The eyes are in a better position on the face, but she's a little too wide-eyed (and that "clown" blush isn't doin' anything for her either– haha!)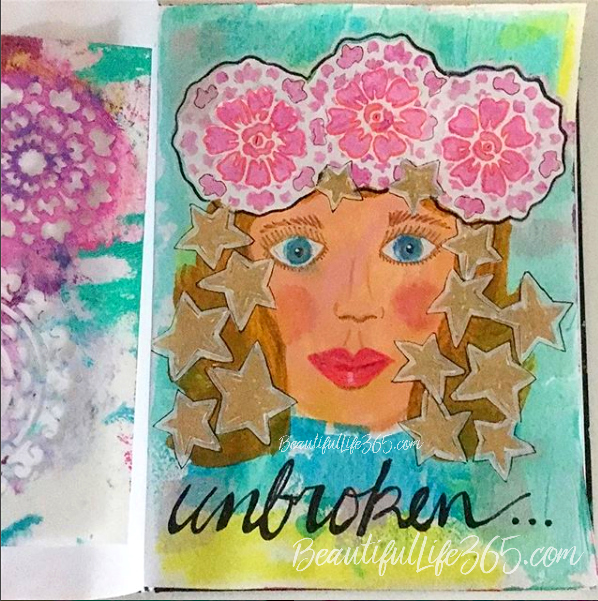 I'm pretty happy with this young lady. I completed her in 45 minutes without a reference photo.
It was my first attempt at creating my own flesh tone with acrylic paint by mixing pink and yellow. Her facial features are mostly in the right place, but she still has the super wide eyes because I didn't know how to draw the eyelids correctly.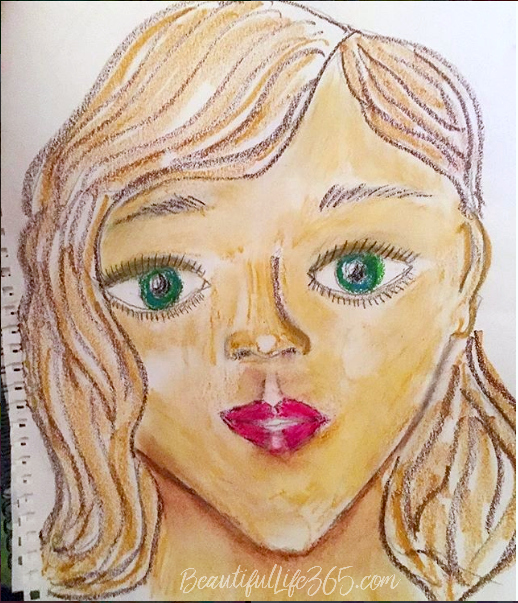 This green-eyed gal was created with water color crayons, again without a reference photo. I was pretty excited about the nose and lips on this one.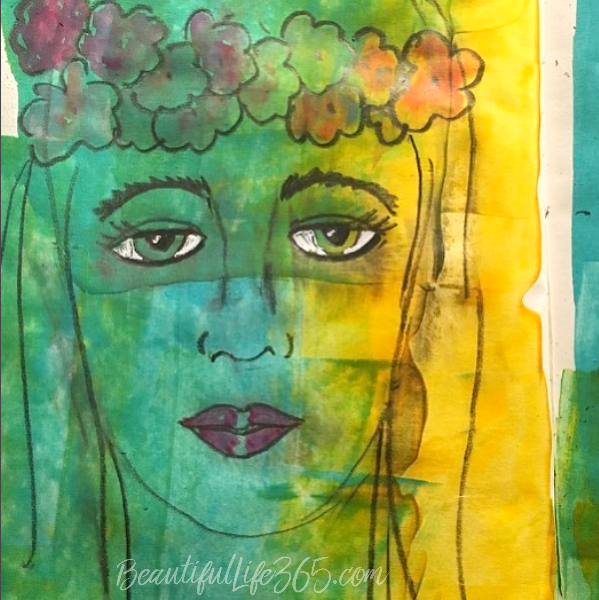 Aloha Girl here is my latest face and a BIG improvement.
Why?
Because I took a class from Dina Wakley on how to draw faces (Facing the Facts).
I can't believe how much better this face looks compared to my previous drawings!
As you can see, some improvement is made simply by continuing to practice, but taking a class or watching a You Tube video can dramatically increase the speed of your improvement.
I will definitely be continuing to do both, and I'll share the journey with you.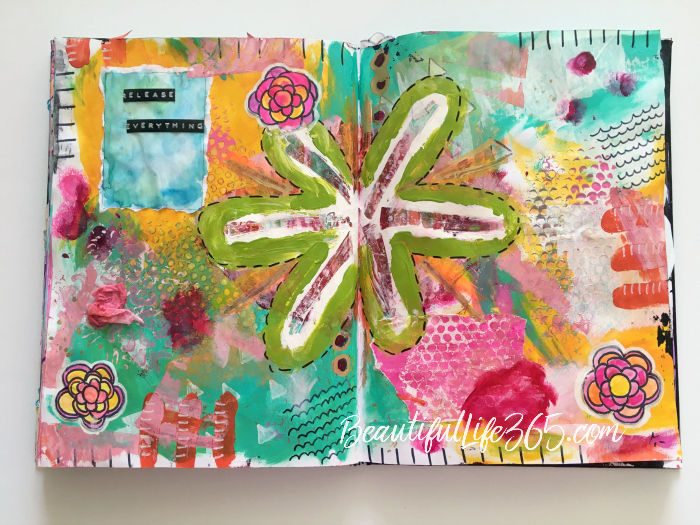 See the Best Art Journaling Supplies HERE.
Journal On!