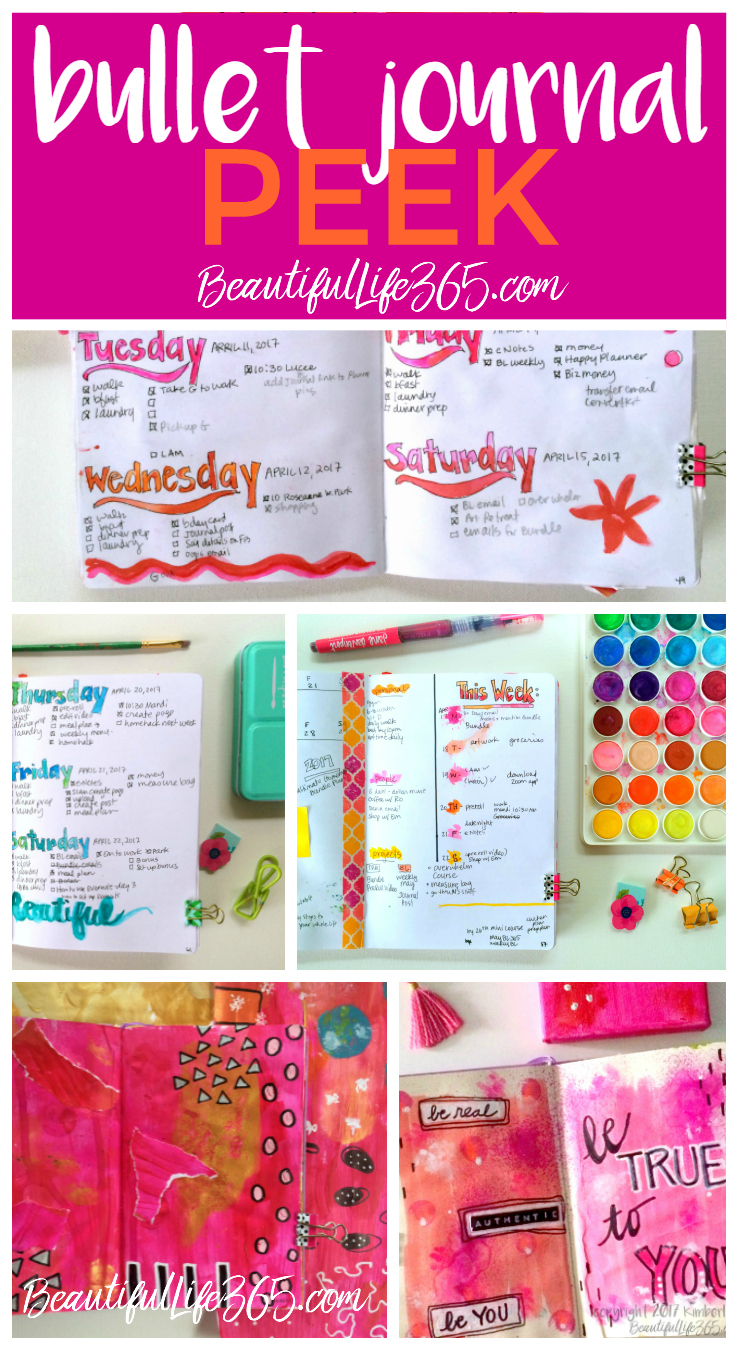 Hey Journaling Friend!
I'm a little late in posting the April Journal Peek because I was traveling and then I got sick last week when I returned, which definitely inhibited my productivity. I'm finally back on track today, so without further delay, here's a look at what happened in my journals last month.
Bullet Journal Weekly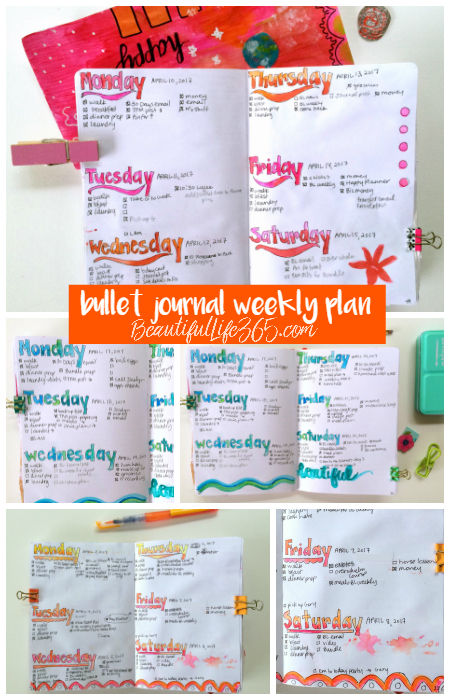 This month I stuck with my recent favorite weekly layout with watercolor accents. I write in the days of the week and then fill in the to-list bullets each day, making sure to write my TOP 3 priorities first.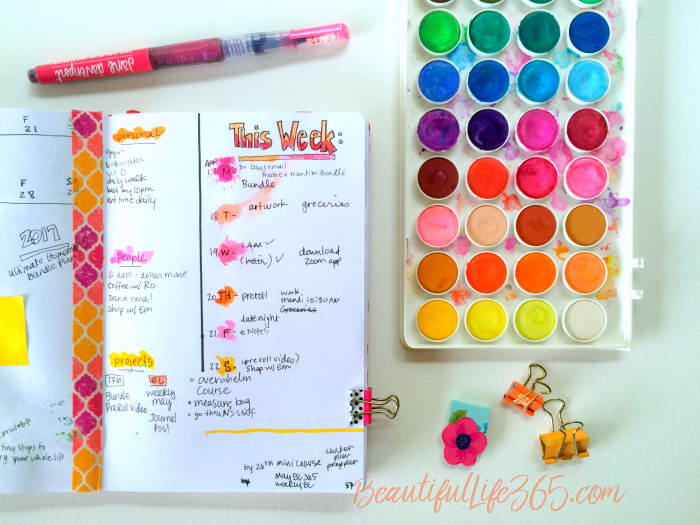 I also use a weekly preview page based on the Joyful Life Planner layout. While I have used the planner exclusively for the past few years, I am experimenting this year with using the same format as the Joyful Life Planner, but in a bullet journal so that I can include daily journaling, recording my dreams and other pages as well.
Bullet Journal Art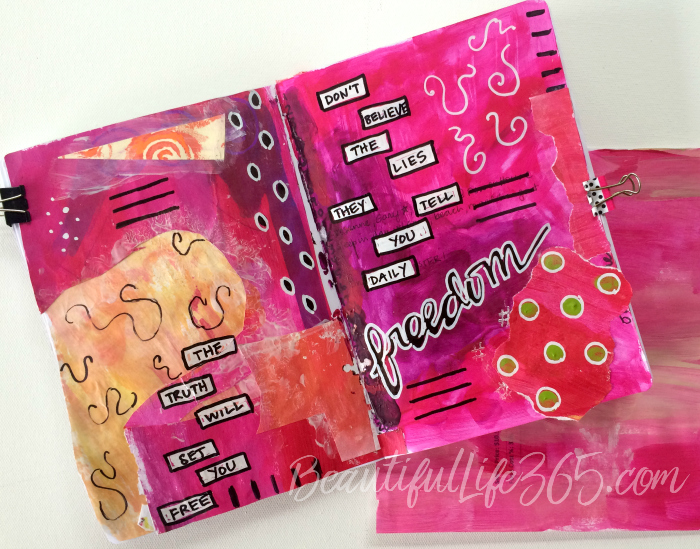 Honestly, I will never be a true bullet journaler because I have to "take a break" every few pages and insert some art.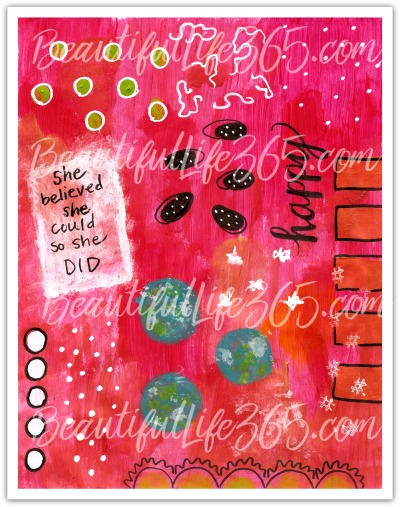 As part of my art experimentation, I've been using more collage papers in my journal and I created a FREE printable collage sheet HERE for you to use in your own journaling. I also share how I create collage papers in case you want to make some for yourself.
Bullet Journal Quotes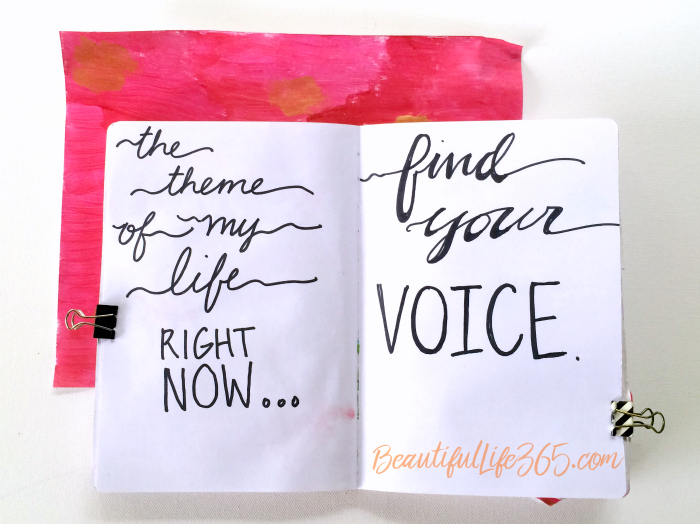 In addition to artwork, I also like to add encouraging quotes to my bullet journal.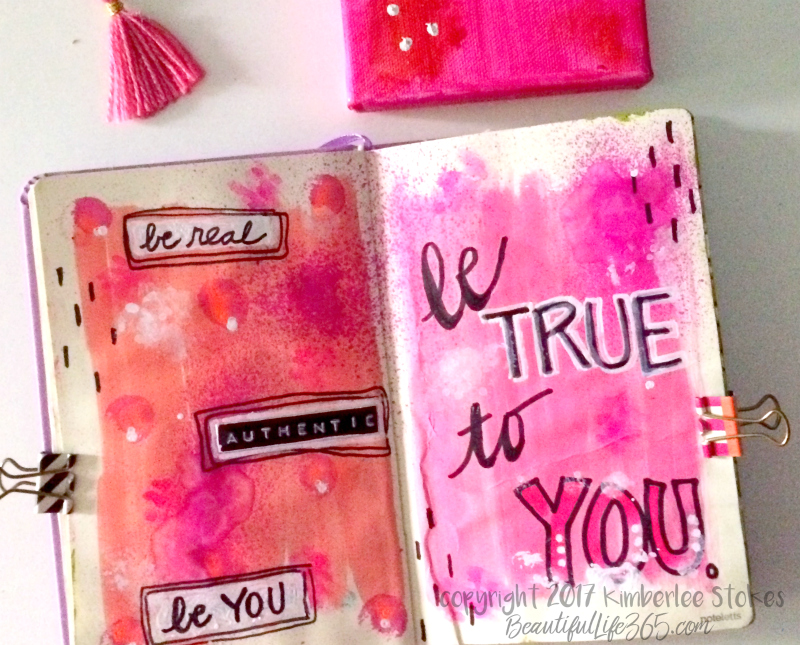 And as you can see, the theme this month was evidently finding my voice and being myself.
Art Journal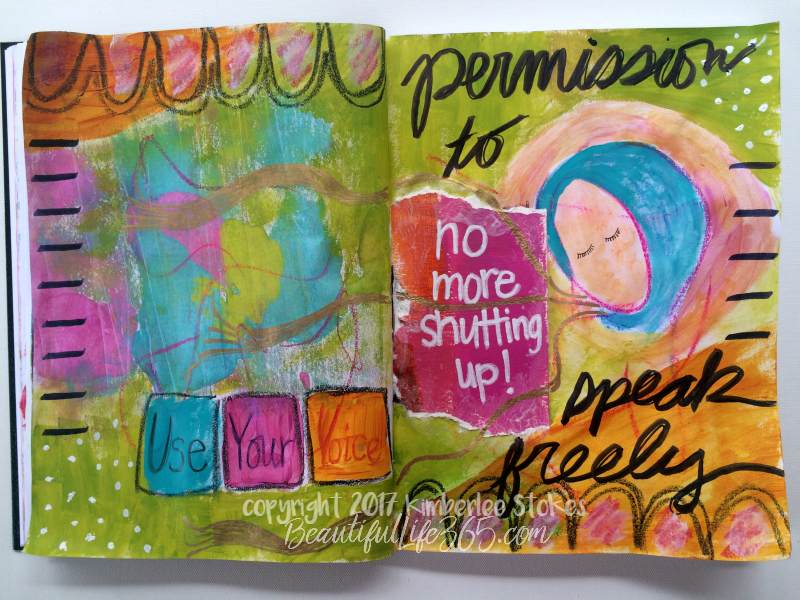 The theme of finding my voice carried over into my big art journal as well. Maybe I will get the message, right?
You can see more of my bullet journal and art journal entries on my Instagram HERE. I'd love to see what you've created so leave a link to your blog or social media.
See the Best Bullet Journaling Supplies HERE.
Journal On!