Bullet Journal Monthly Vision Board
Well, as they say, better late than never…
It's a new month, so it's time for my new bullet journal monthly vision board. Read more about bullet journal monthly pages HERE.
We had a bit of a disruption in our lives when Hurricane Irma blasted through Florida last week (read more HERE), so I'm quite behind schedule on many tasks on the to-do list.
Oh well.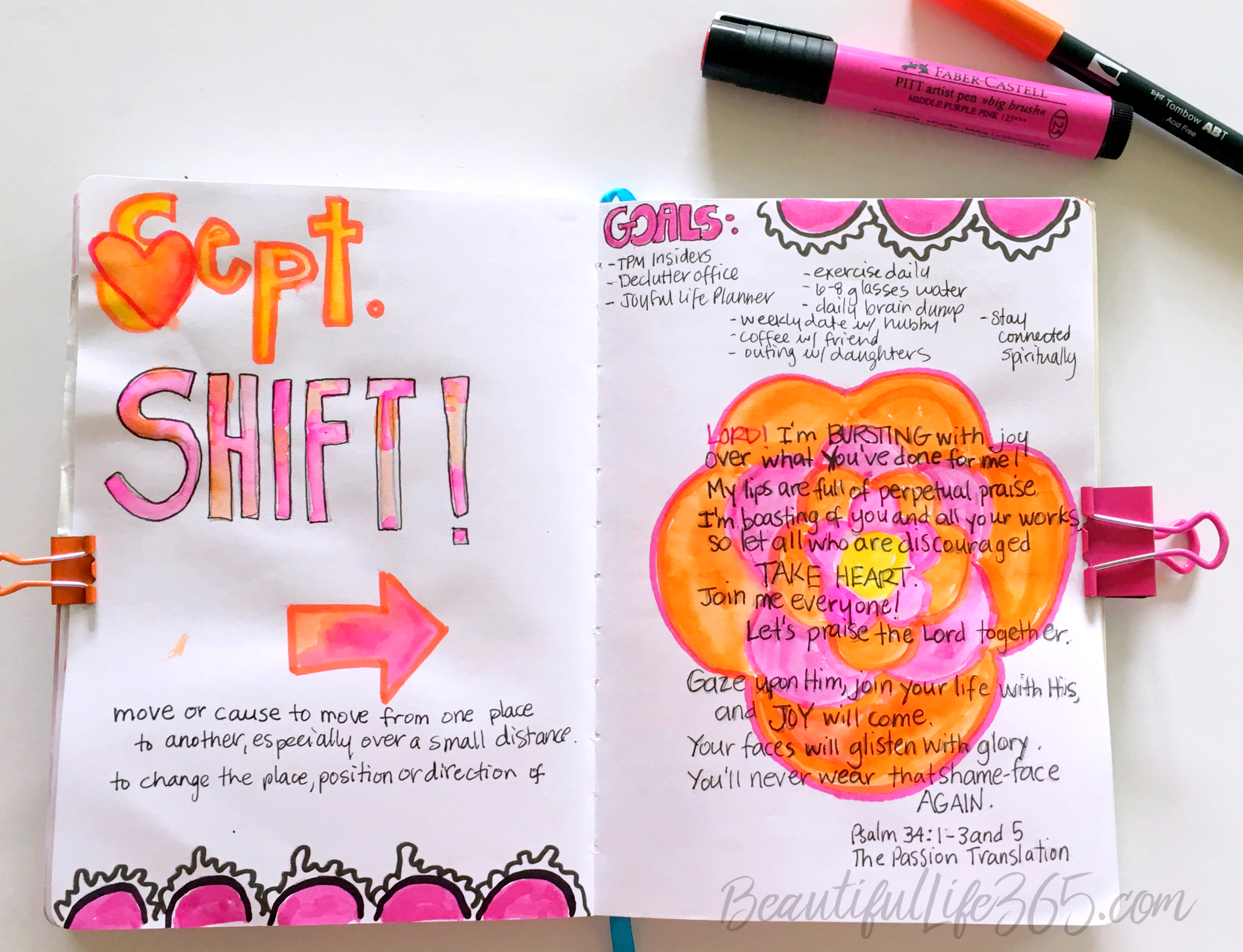 September's Theme
I love to take time at the beginning of each month to think about what I want to accomplish in the upcoming four weeks and how I want life to look.
At the end of August when I created my bullet journal monthly vision board, I felt that September would bring change to our life, a kind of shift from where we were to where God wants us to be. I even began the SHIFT Challenge on The Peaceful Mom which you can join HERE.
But I didn't realize just how much of a shift I would experience.
Going through the hurricane has made me more determined than ever to live my life intentionally and to encourage others to do the same.
September Goals
My goals this month are simple:
Take care of myself (exercise, water, journal, etc.)
Work on a couple of work projects (TPM Insiders Group, 2018 Joyful Life Planner
Enjoy the people in my life (hubby, kids, friends)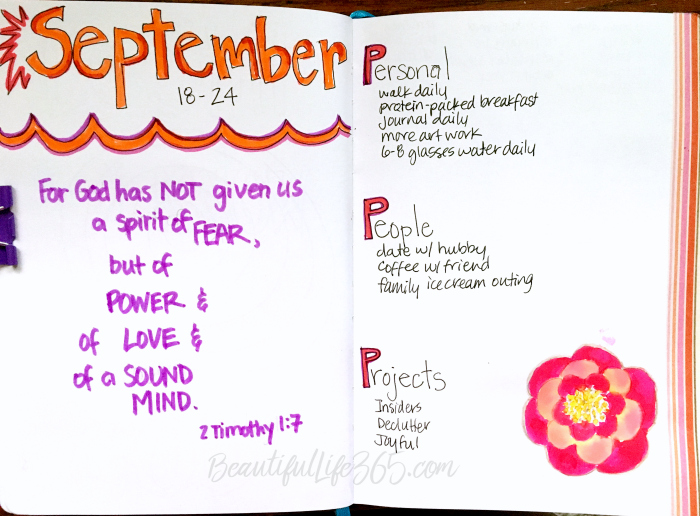 I also needed to remind myself that fear is not from God and I that I need to actively rest in His love when I feel afraid.
What are your goals for this month? Leave a comment or a link to your bullet journal and let me know.
By the way, if you want to create a monthly vision board, but you're not so artistic, you may want to check out the Joyful Life Planner HERE with pre-printed vision boards for each month. The planner is available in both the "charty" version (if you're more analytical) and the "arty" version (if you're more creative).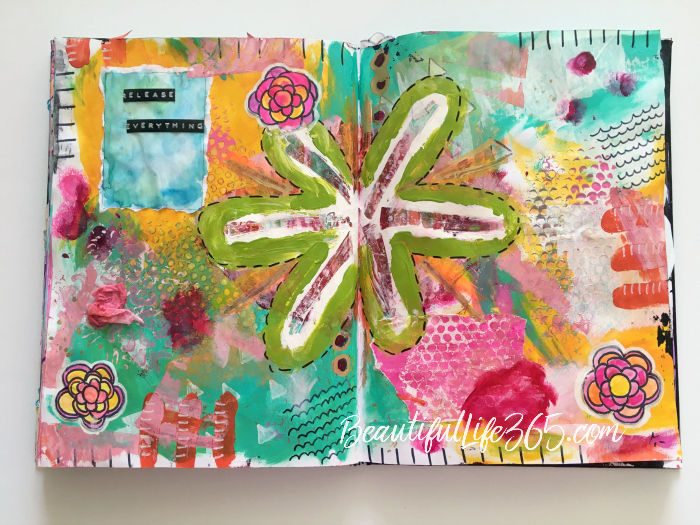 See the Best Bullet Journaling Supplies HERE.
Journal On!