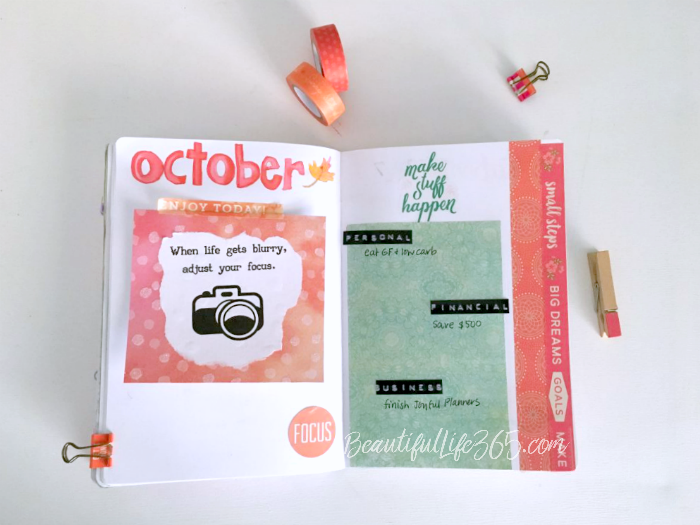 Bullet Journal Monthly Vision Board
It's a new month, so it's time for my new bullet journal monthly vision board. Read more about bullet journal monthly pages HERE.
I'm keeping it really simple this month.
October's Theme
Each month I envision what I want to accomplish and choose a theme or word for the month.
This month's theme is "focus". I have a lot of ideas and projects in the works, but I need to settle down and focus on only a few goals this month.
October Goals
My goals this month are simple:
Take care of myself by eating gluten free and low carb all month;
Save $500 for Christmas (we have not been able to save for Christmas so far this year)
Finish the 2018 Joyful Life Planner.
What are your goals for this month? Leave a comment or a link to your bullet journal and let me know.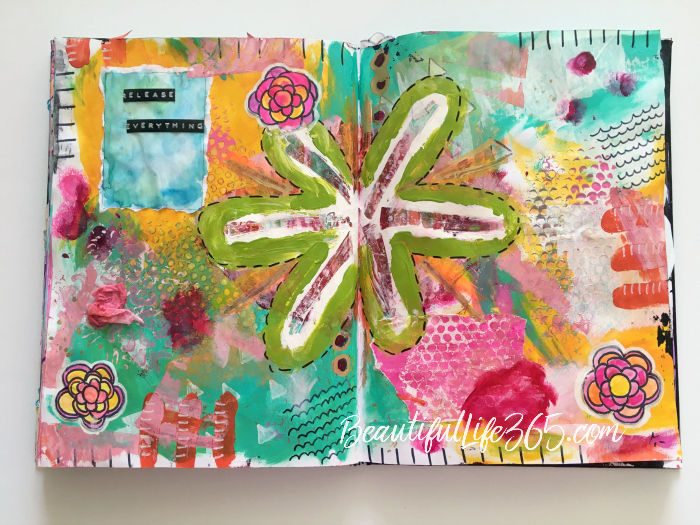 See the Best Bullet Journaling Supplies HERE.
Journal On!