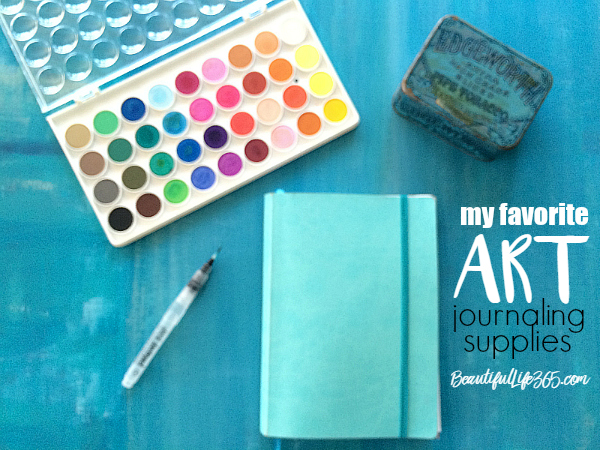 I've been art journaling for over six years now and I can honestly say that it has changed my life. I am more in tune spiritually, emotionally and mentally than I have ever been — plus it's FUN!
Through the years I've gathered a collection of the best art journaling supplies as well as my favorite materials and tools to use so I've listed a few of those below in case you'd like to try them. (Please Note: If you choose to purchase through these links I receive a small percentage of the purchase at no extra cost to you.)
JOURNALS
A book designated "mixed media" is better if you plan on using watercolors or acrylic paint in your journal.
I enjoy using hard bound sketch books that are at least 8.5″ x 11″.
1. The Strathmore 8.5 x 11 journal is a professional grade book.
2. The Canson Basic Sketch Book, 8-1/2″ x 11″, White (108 Sheets)
 is another option that is less expensive.
3. This Pentalic Sketch Book, Hardbound, 8-1/2-Inch by 11-Inch

is the style I am currently using. It is not designed for mixed media so the pages warp if they become wet. I don't mind the look of the warped pages and the book is cheaper.
You can also use a spiral bound book.
4. The Strathmore Visual Journal – Mixed Media
 is a popular version and is a little bigger at 9 x 12 inches.
5. The Canson 9-Inch by 12-Inch Extra Long Multi-Media Paper Pad, 60-Sheet
 is another good wire-bound option.
6.  This Pacon 4794 Art1st Sketch Diary, 8.5″ x 11″, 70 Sheets
 can be painted in but the pages will not dry flat once they have been wet. I don't mind this look and if you don't mind this is an expensive option to begin with.
MARKERS/COLORING TOOLS
These Tombow markers are fun to use because you can blend the colors together.
1.  Tombow Dual Brush Pen Set, 10 Pack, Bright Colors
2. Tombow Dual Brush Pen Set, 10-Pack, Jellybean Colors 
3. Tombow Dual Brush Pen Set, 10-Pack, Primary Colors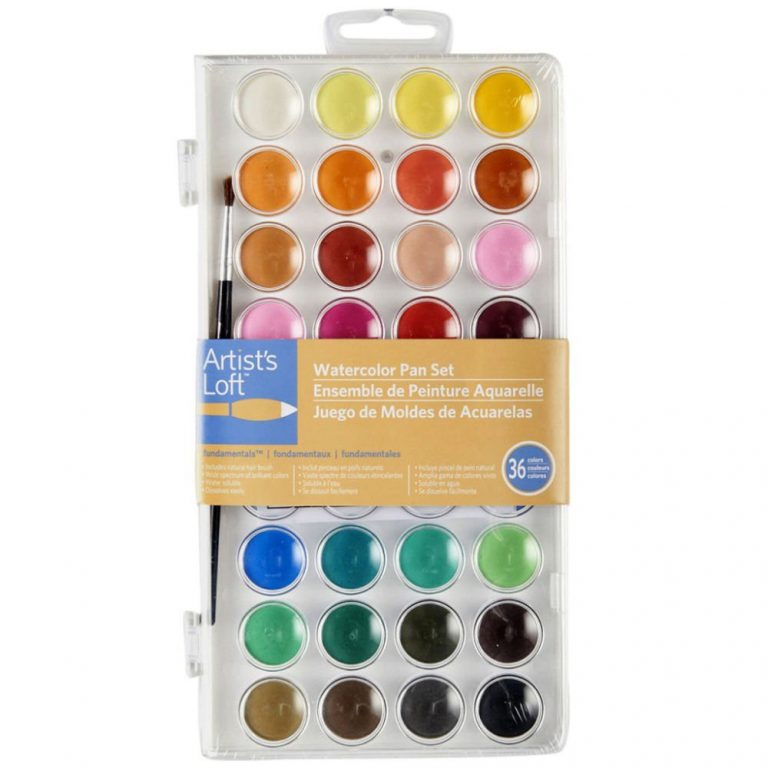 These are definitely not professional quality watercolors, but they are inexpensive and come in some pretty colors so they're perfect to start out with. I use them with the water brushes linked below and create some pretty effects on my pages.
Click HERE to purchase.
(You may also find these at Michael's art supply stores.)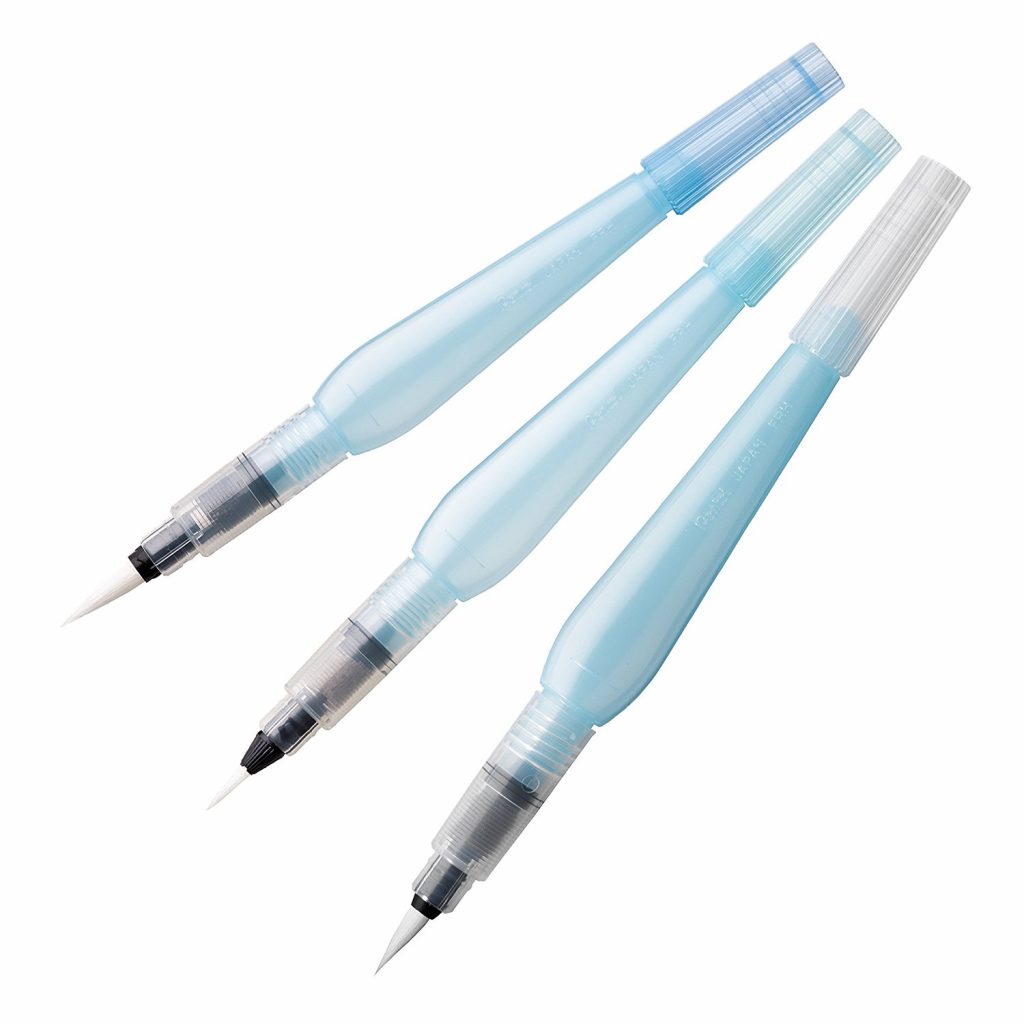 These brushes are fun to use with watercolors and make it easy to watercolor "on the run" — when I'm waiting in the car or when I go to the park. This pack of three gives you different brush tips to try so you can see what you like.
Click HERE to purchase.
WATERCOLOR CRAYONS
1. I use these Faber and Castell 15 Count Watercolor Crayons for many projects because they blend beautifully when water is added.
2.I also use these Caran d'Ache Classic Neocolor II Water-Soluble Pastels.
CREATIVE LETTERING RESOURCES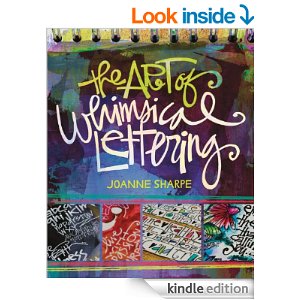 The Art of Whimsical Lettering
 by Joanne Sharpe is an excellent book to learn basic lettering techniques.
Click here for more Creative Lettering Books.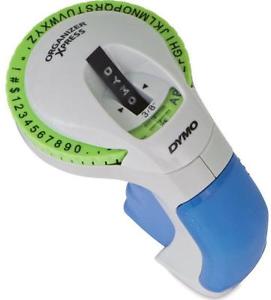 I love my Dymo Label Maker! You can now order colored tape for the label maker for even more options.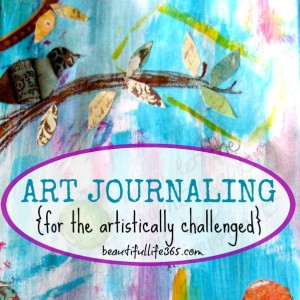 Click here to see more about my Art Journaling.
BeautifulLife365.com is a participant in the Amazon Services LLC Associates Program, an affiliate advertising program designed to provide a means for sites to earn advertising fees by advertising and linking to Amazon.com.