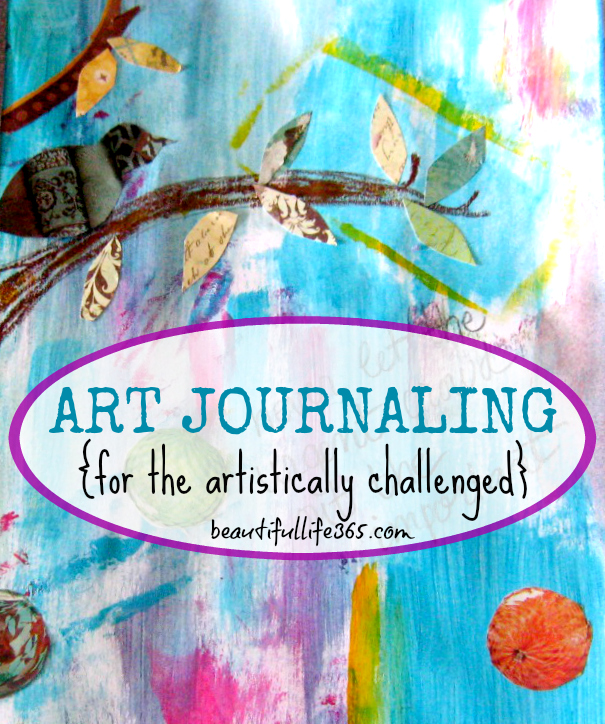 I began art journaling in January of 2012 and it has literally changed my life. I don't have an art degree or any formal art training but I have found that art journaling is more about the process of creativity and expression than about skills and talent.
I've learned a few tricks and tips which I share here on Beautiful Life 365 along with interesting and beautiful inspirations I find along the way.
Click the photos below to learn more about art journaling:
Want to be more creative? Join Beautiful Life 365

HERE.