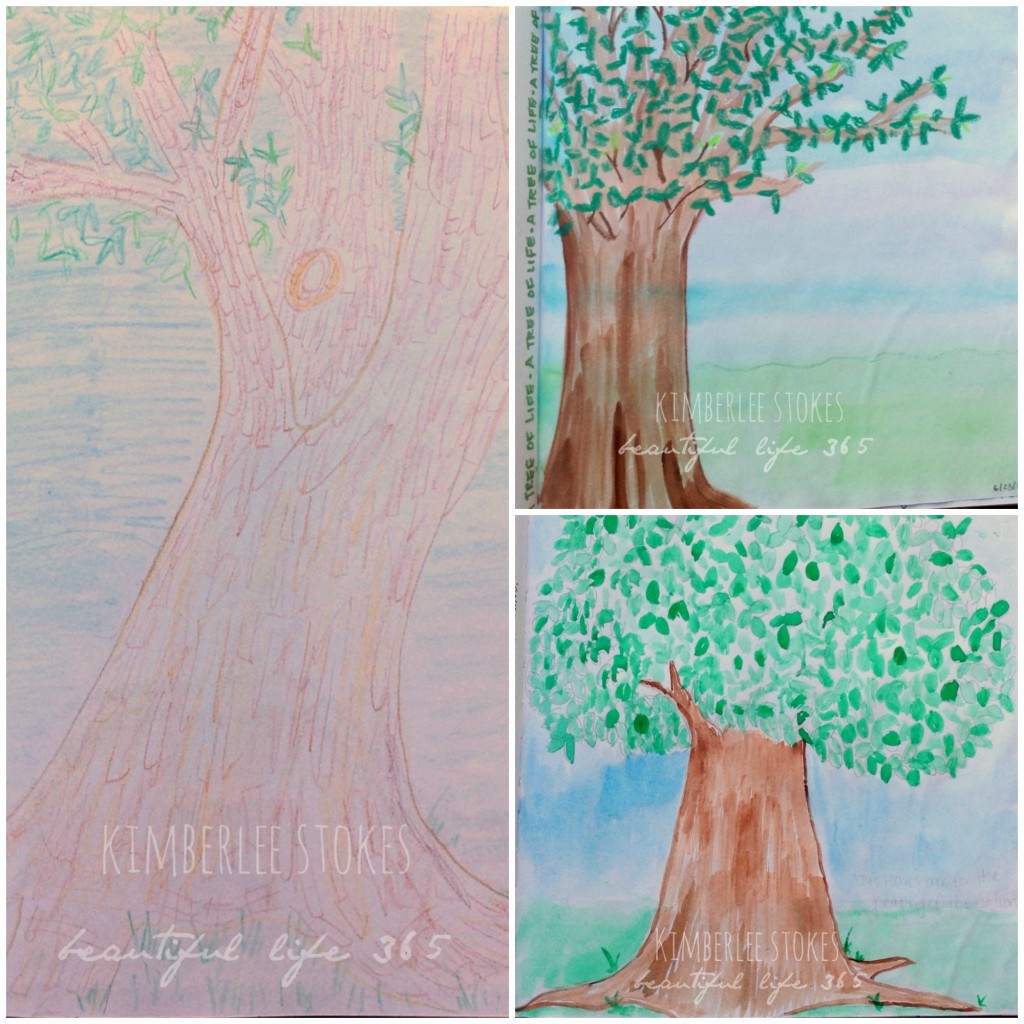 Trees
" I think that I shall never see
A poem as lovely as a tree.
A tree whose hungry mouth is prest
Against the sweet earth's flowing breast;
A tree that looks at God all day,
And lifts her leafy arms to pray;
A tree that may in summer wear
A nest of robins in her hair:
Upon whose bosom snow has lain;
Who intimately lives with rain.
Poems are made by fools like me,
But only God can make a tree."
— Joyce Kilmer 
For over two years I have had an almost uncontrollable urge to draw trees. I love them and I feel close to God when I am around them, but I was unsure why I continued to draw them. It had to mean something.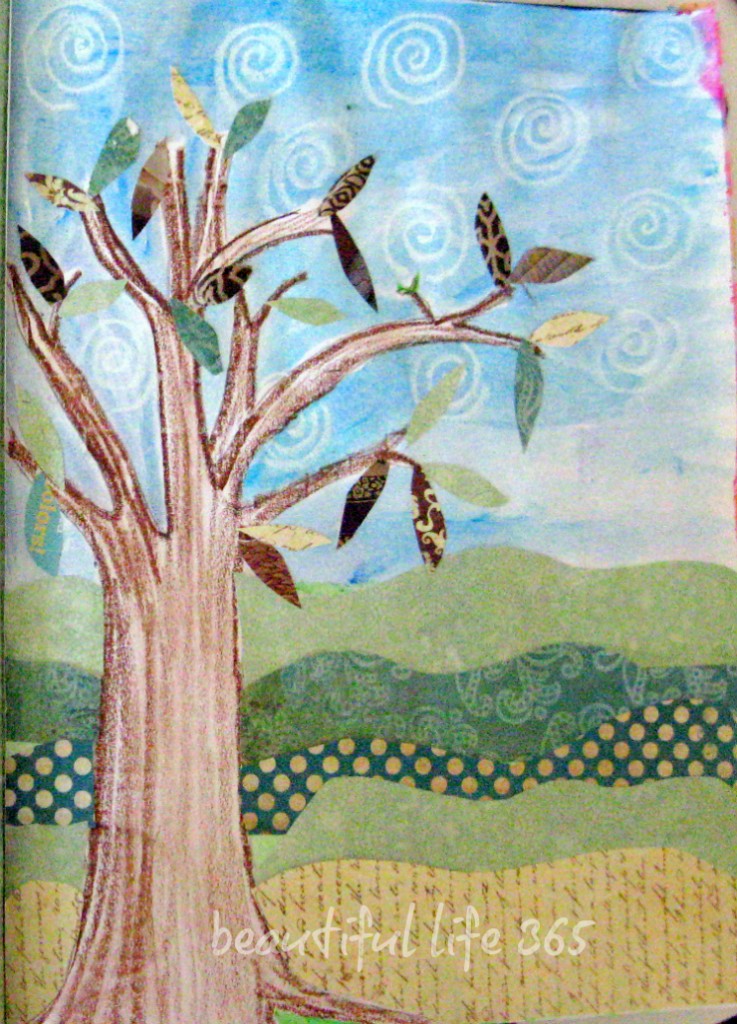 Then in March of this year I was teaching an art journaling class and mentioned my tree obsession. One of the ladies spoke up and said that trees symbolize leaders.
Suddenly everything made sense for me.
My tree drawings are pictures of what God wants to do in my life – grow me into more of a leader for Him. Even when I don't realize what He is doing, He continues to work in my life.
 They will be called oaks of righteousness,
    a planting of the Lord
    for the display of his splendor.

— Isaiah 61:3 (b)
Journal On!