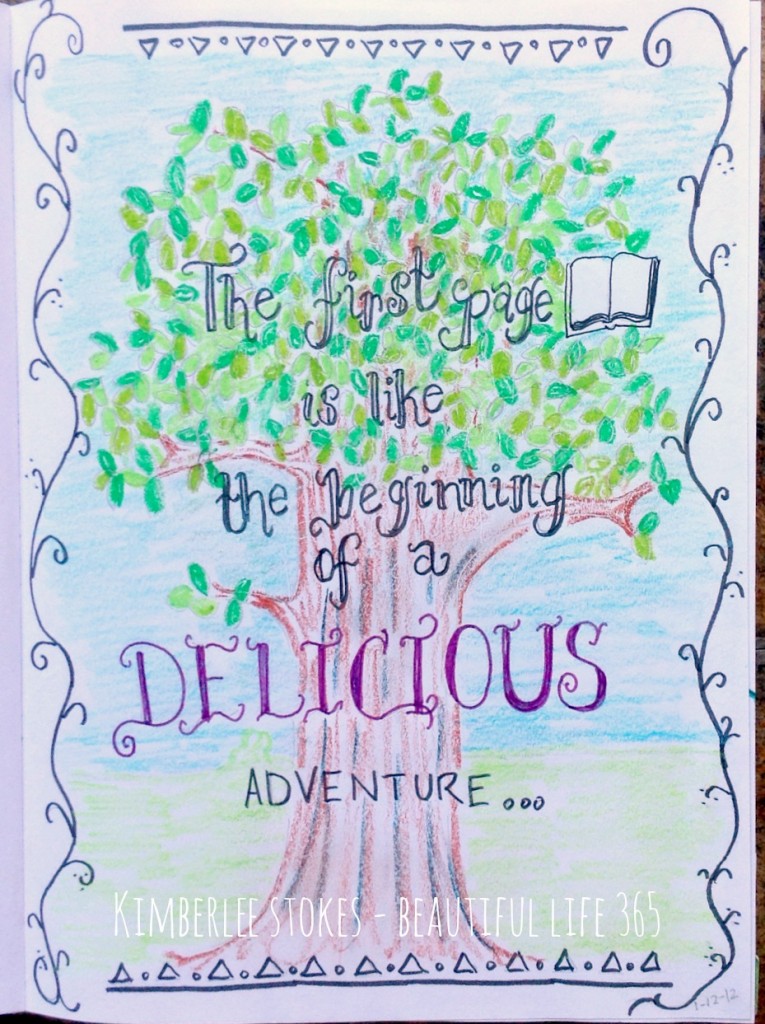 I have this thing.
I just can't start an art journal on the first page. It just feels like too much pressure – I mean it's the FIRST page.
So in my first hardbound journal I skipped to the second page and created this "first page".
New beginnings are exciting but they are also daunting. If I think about the potential of what I am beginning (and the potential for failure) I feel pressure, but if I just take tiny steps to head in the right direction I will end up at my destination.
Thankfully every day is a new beginning and no matter what happened yesterday I can have a different day today.
And you can too!
Journal On!