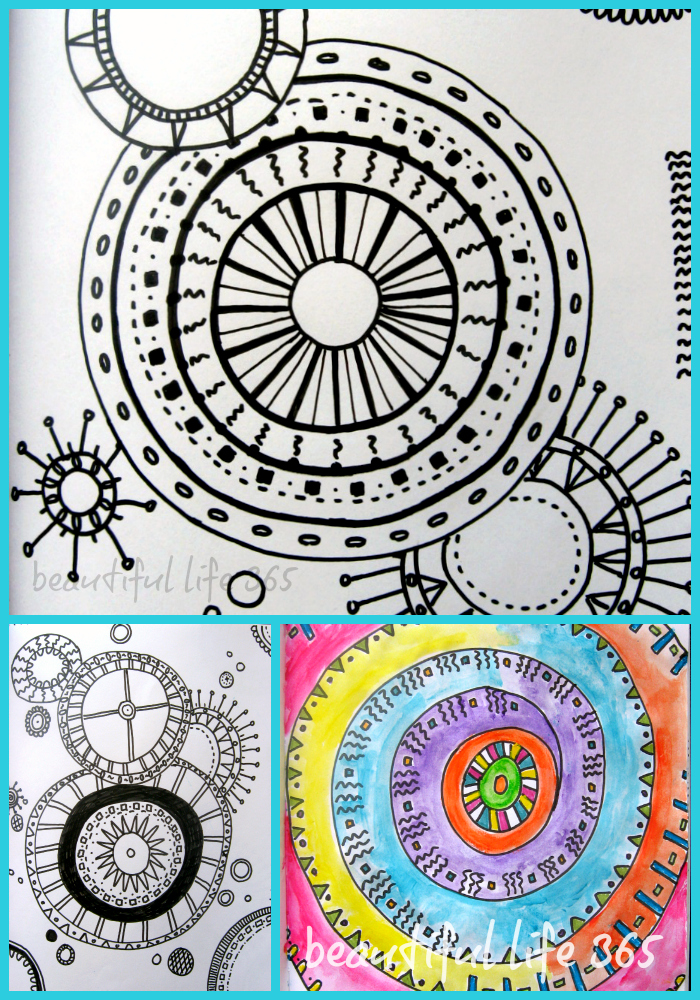 I've started to become interested in patterns. I call this series "Gears" and I am sure that it represents all that is going on in my head right now – ideas, concerns, hopes. Things are moving in my life.
The colorful pattern in the lower right was the first in this series and my daughter told me it looks like an Aztec calendar created by a kindergartner. Sometimes family can be the harshest critic – ha!
The pattern on the bottom left was next. I drew it free hand and then I was unhappy with it's odd shape so for the next page I "cheated" and traced around a small paper plate and some jar lids to create more perfect circles. Then I drew the dark center line free hand and "messed it up".
I'm beginning to be okay with these "mess ups", because just like the mistakes that happen in life, you can't control everything and these "errors" become a part of the whole so you don't notice them as much. I hope I remember this the next time something goes wrong in my life!
Journal On!