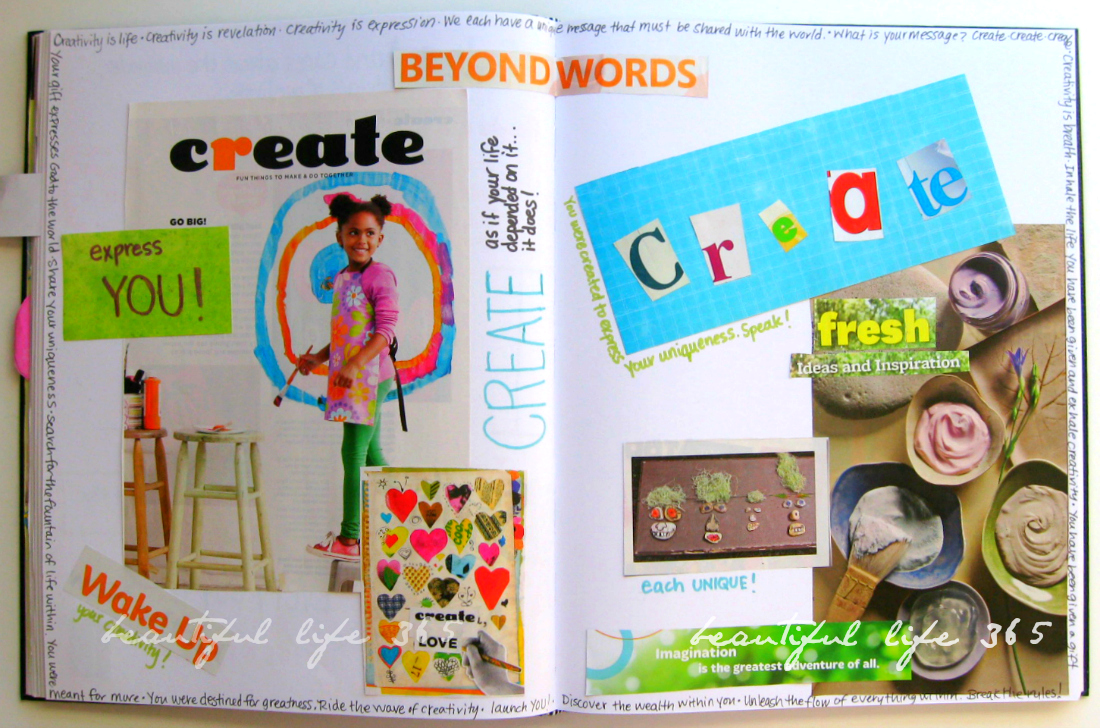 [click photo to enlarge]
Part of living a beautiful life is creating new things.
Remember your childhood when you were constantly making and trying new things?
Along the journey to adulthood we lose that inventiveness and adventure as we learn to conform, but you can uncover the seed of creativity deep inside you:
draw
write
sing
paint
sew
mold
cook
write jokes
garden
Your creativity is unique to you and reveals God in a way that no one else can.
Live beautifully today by making some space in your life to create!
Embracing Creativity!