I read a Facebook post by Glennon Doyle Melton of Momastery (link here) and while I don't agree with everything she writes, this post hit my heart because it's the message God has been speaking to me for a couple of years now: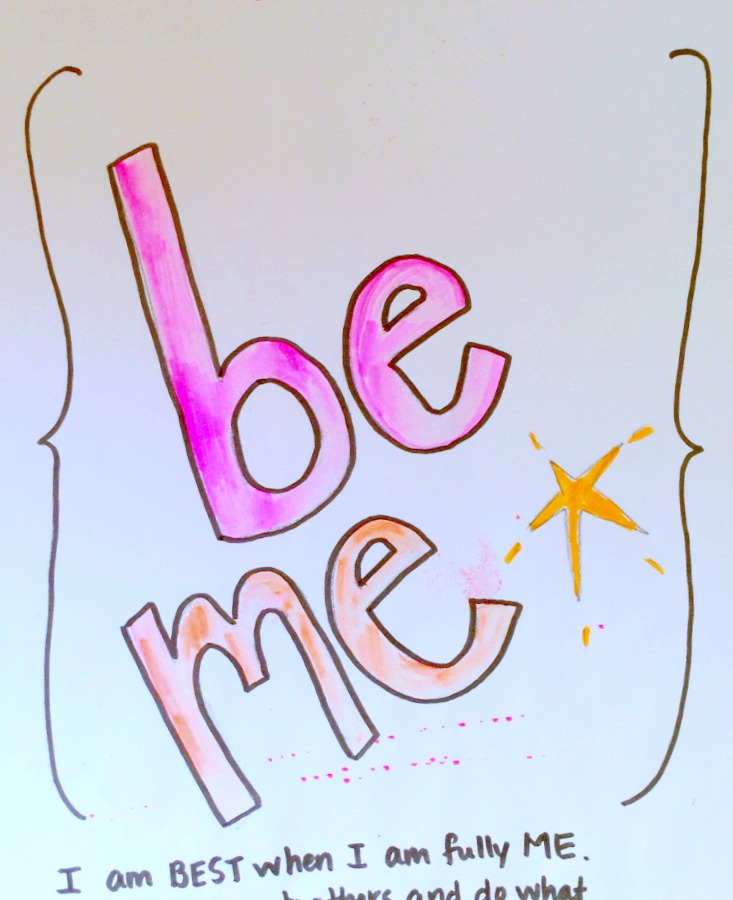 Just be myself
… but I am a slow learner.
My new motto is taken from Glennon's post: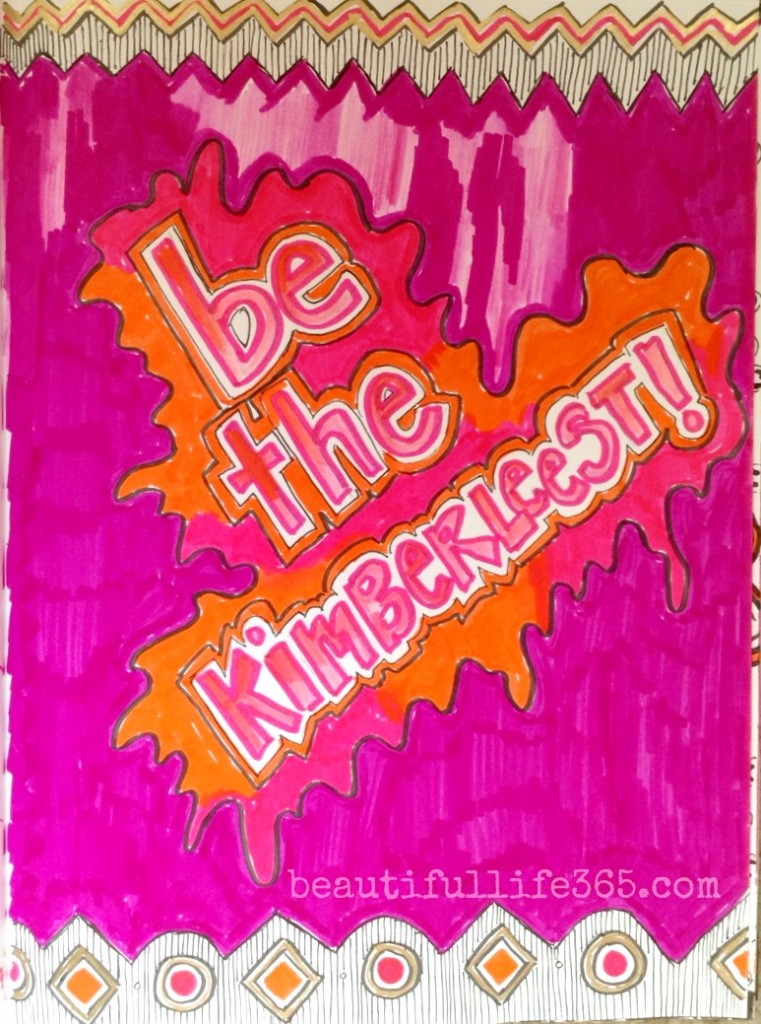 (And no my marker did not run out of ink. I left the page this way to remind me that even my "imperfections" are a part of who I am.)
Let's just be the true-est self we can be and stop looking at others and trying to do what they do.
God created us uniquely after all.
Be You!